Hasbro is bringing back Micro Machines with a new partner
June 13, 2019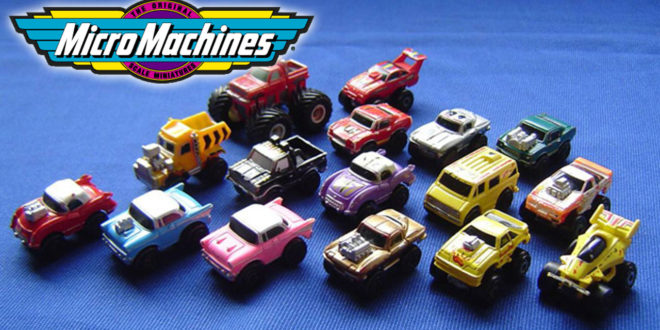 As we said recently, nostalgia-filled toys are enjoying a lot of new attention. Seemingly right on que now Hasbro is bringing back the Micro Machines, ToyNews reports.
The miniature toy cars were very popular in the 1980s and 1990s. They come as tiny toy cars styled with short bodies and big wheels.
Hasbro released the official images for its new Star Wars action figures for 2019
Now Hasbro has a new partner to bring the Micro Machines back. It will work together with Wicked Cool Toys to do so. And we can expect the first wave of the revived Micro Machines in the stores in fall 2020.
So, the new Micro Machines are a little ways away. Still, both companies feel that's not going to be a problem.
"Micro Machines is one of those amazing nostalgic brands that still has appeal 30 years later. There is huge potential to bring it back", Michael Rinzler, co-president of Wicked Cool Toys, says.
The co-president Jeremy Padawer adds: "Considering recent toy unboxing trends, the brand's multigenerational appeal, and the vehicle category's ripeness for something new again, we believe Micro Machines will be a global phenomenon."
Hasbro introduces a new plush Elmo who gives out hugs
Hasbro and Wicked Cool Toys plan to release more details later this year. Then we will find out the first cars in the revived Micro Machines series. Also we will hopefully find out prices and whether or not there will again be series on top movie franchises.
Fore more info check it out StuffedParty
I want to thank you for your time and for visiting us!