1:18 Minichamps Mercedes-Benz SLS AMG Review 2
December 19, 2018
1:18 Minichamps Mercedes-Benz SLS AMG Review part two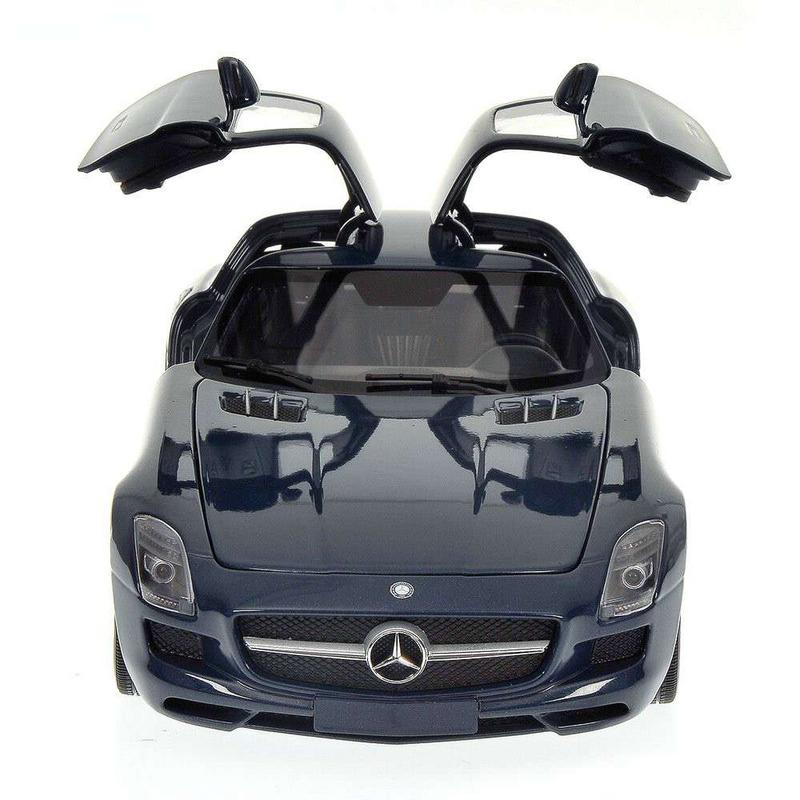 First a broad look of the exterior. As a whole the model looks quite good. The panel gaps are decent, the paint is well applied, and the overall shape and stance of the model is precise.
Let's take a look at the front. The headlights are superb, realistic looking, well detailed and properly shaped. The grilles also look quite realistic but on closer look you will see that they are sadly solid and not real perforated mesh.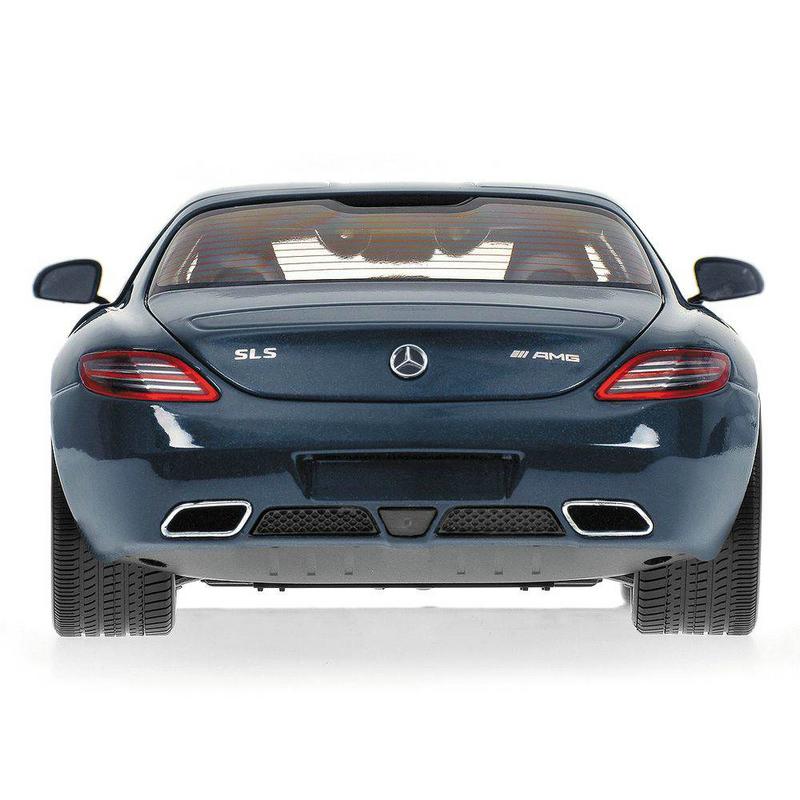 Turn the model 180 degrees and check out the back. It is well shaped, the taillights are great in details and quality. We also see a couple of small solid grilles, but they will be a tough one to catch.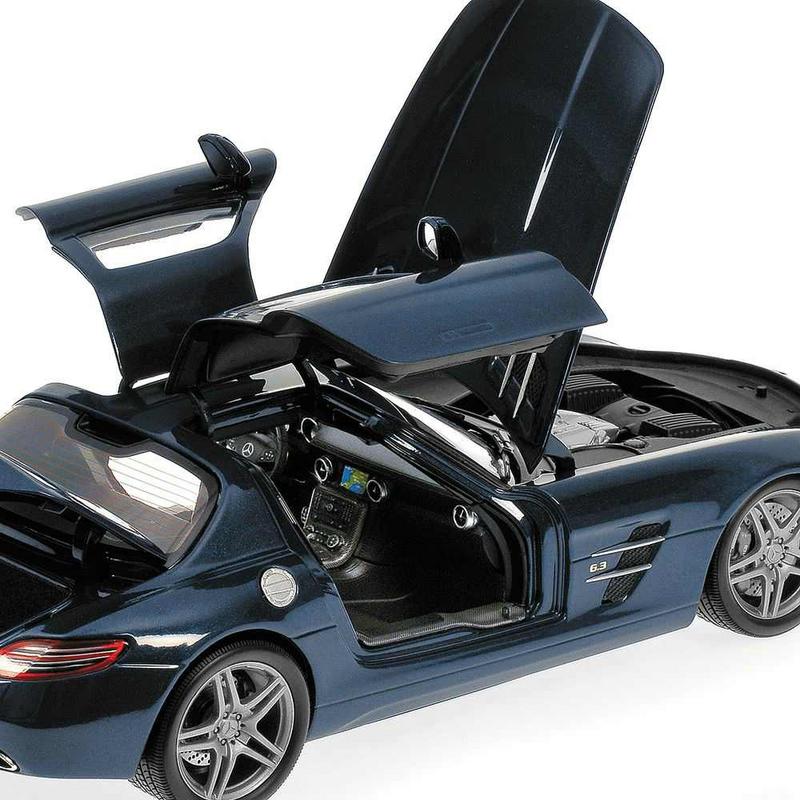 The model features the iconic Gullwing doors which are capable of staying up by themselves providing superb displaying options. They also give a nice look at the interior of the car.
The interior in question is quite good. The seats are nicely modeled, the dashboard is precise filled with buttons that are correctly labeled. The steering wheel is also well made with the proper symbols on each button as well. Sadly there's no carpet on the floor.
The biggest disappointment on the model is the engine bay. It is nice for what it is, but it's just not on par with the rest of the model. An extra detail or two would have made wonders. While we are here, we might as well check the wheels. They are very nicely modeled, as are the brake discs which rotate behind the realistic AMG labeled calipers.
You can also open the trunk which is properly shaped and sized accordingly as on the real car.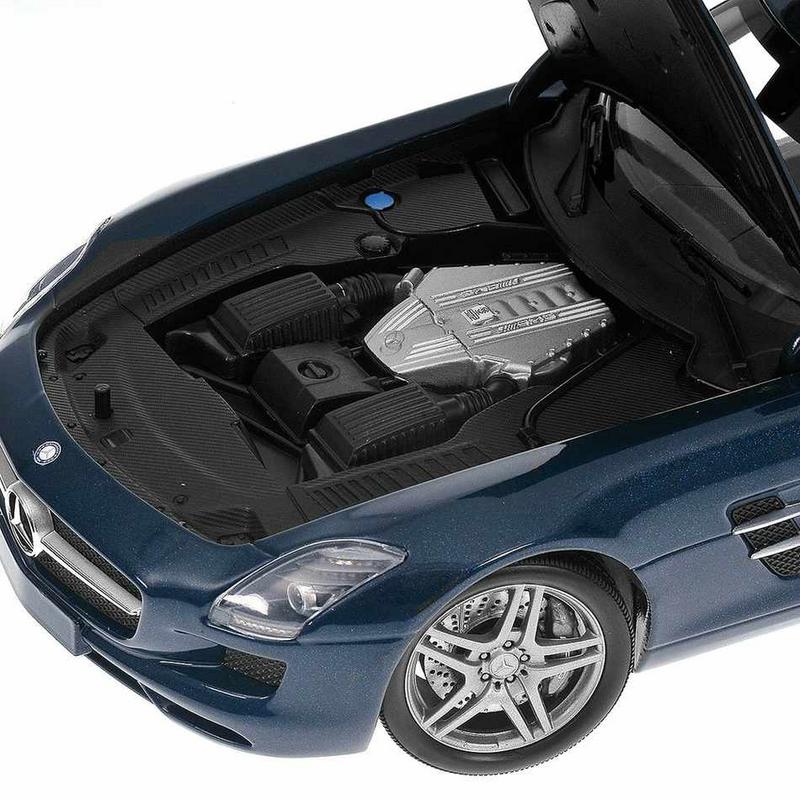 Overall the 1:18 Minichamps Mercedes-Benz SLS AMG is a great model. It offers a great amount of details both in the exterior and interior. The engine bay and the solid grilles are a bit of a let down but certainly not enough to be a reason to pass up on the model.
I want to thank you for your time and for visiting us. Part one is here.