1:18 Minichamps Mercedes-Benz SLS AMG Review
December 13, 2018
1:18 Minichamps Mercedes-Benz SLS AMG
The Mercedes-Benz SLS AMG is one of the most talked-about cars at the moment. This is no wonder, as the car looks amazing and performs even better.
If you want to add this beauty to your diecast collection, you're in luck as Minichamps do offer several versions of the model including the one we will review here. But before the review, let's take a more detailed look at the real car.
It entered production in 2010 and it is meant to be the replacement for the McLaren SLR. The car is also treated as a rebirth of sorts for the iconic 300SL Gullwing. While the SLR was made with the help of McLaren, the SLS is made entirely by Mercedes and their AMG division.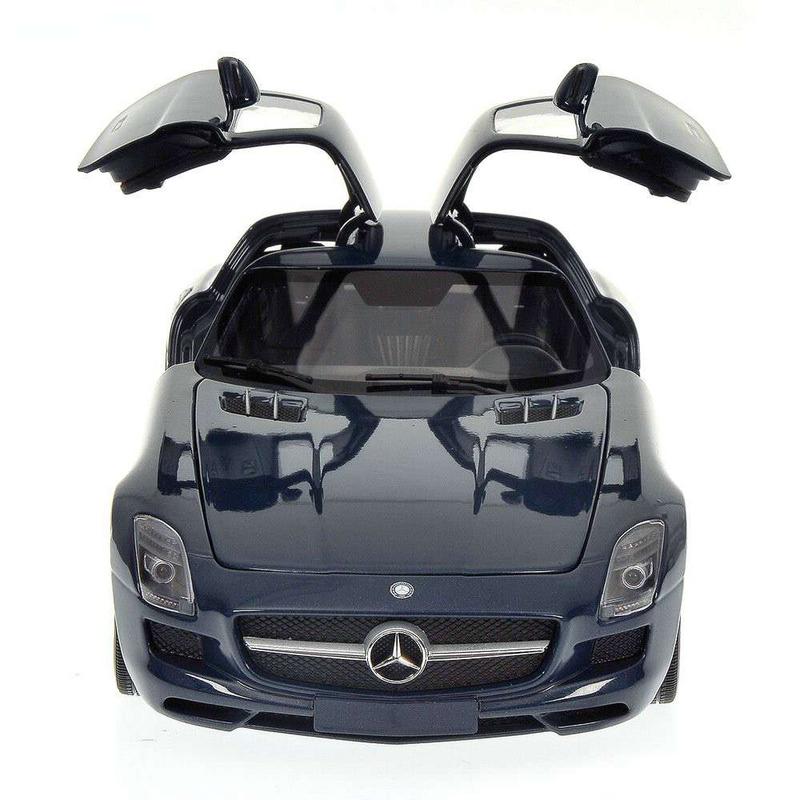 The exterior of the SLS is modeled as a modern day version of the 300SL Gullwing and sports a long bonnet, gullwing doors, a big front grille and a small back end. Under the hood it is only modern top-notch technology though.
The car has a 6.3-liter V8 AMG developed engine, producing 563 hp and 650 Nm of torque. The car is rear-wheel drive and the power is sent to the wheels by a 7-speed dual-clutch semi-automatic transmission, again developed fully by AMG.
The results are quite impressive. Accelerating from 0-100 km/h takes only 3.8 seconds and the car is electronically limited to 317 km/h (197 mph). The main goal of the Mercedes-Benz SLS AMG though are long distance cruises which the car handles with ease and will make even the longest of grand tours make seem like a short stroll in the park.
How could one not want to add a model of such a car to their diecast garage? It is time to park our 1:18 Minichamps SLS under the spotlight and see what's what. The images are provided by mdiecast.com.
I want to thank you for your time and for visiting us. Part two is here.