1:24 MotorMax Mercedes-Benz SLR McLaren Review 2
November 8, 2018
1:24 MotorMax Mercedes-Benz SLR McLaren Review – part two
Now let's check out the 1:24 MotorMax Mercedes-Benz SLR McLaren.
At first glance everything is fine. On second though you will see that some of the lines are a little rough. This is normal as the model is first of not a popular scale and second from the budget class.
As a whole the model does look very nice. The paint is well applied, there's no orange peel and the overall proportions are also precise.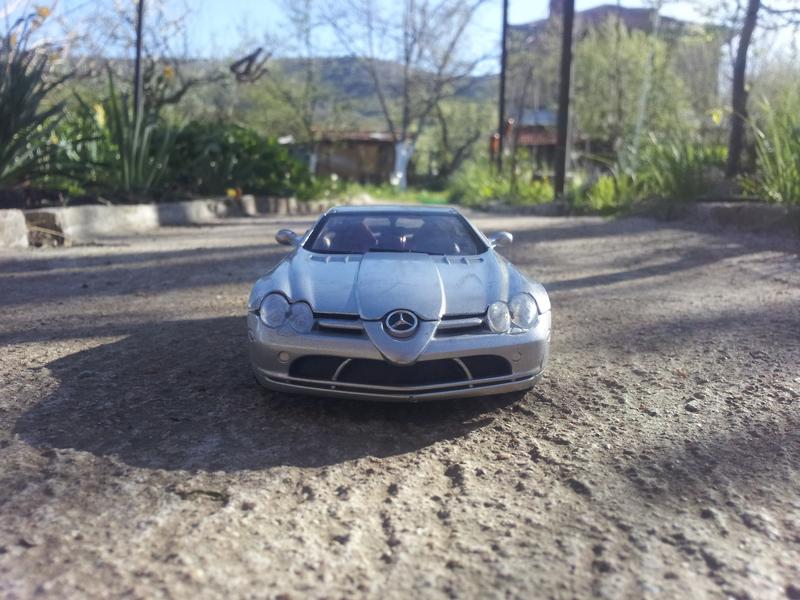 The front of the model is well shaped and proportionate. The headlights are actually molded on the body itself but are covered with plastic. They do look good but need a little extra detailing to look properly realistic.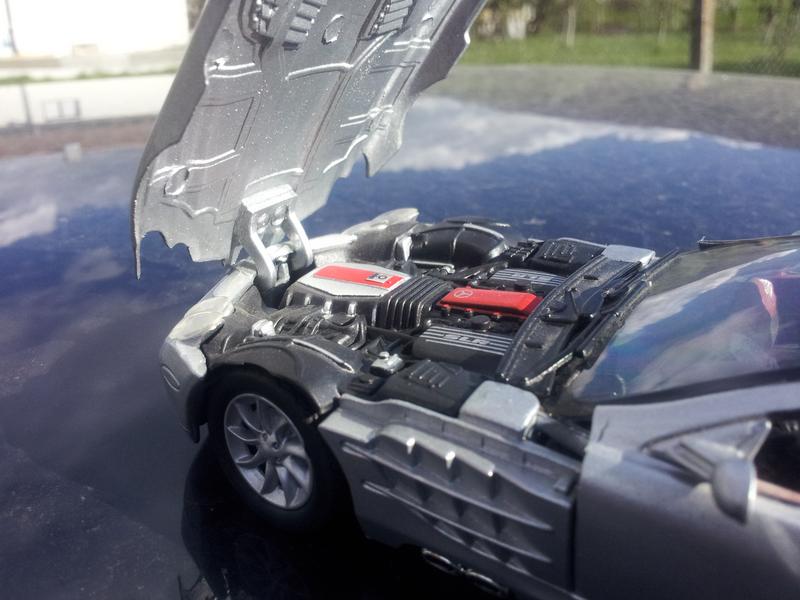 Lifting the hood we see a relatively decent engine bay for a 1:24 diecast model especially a budget one. Even more the underside of the hood is also properly shaped with detail and not just a bare piece of metal.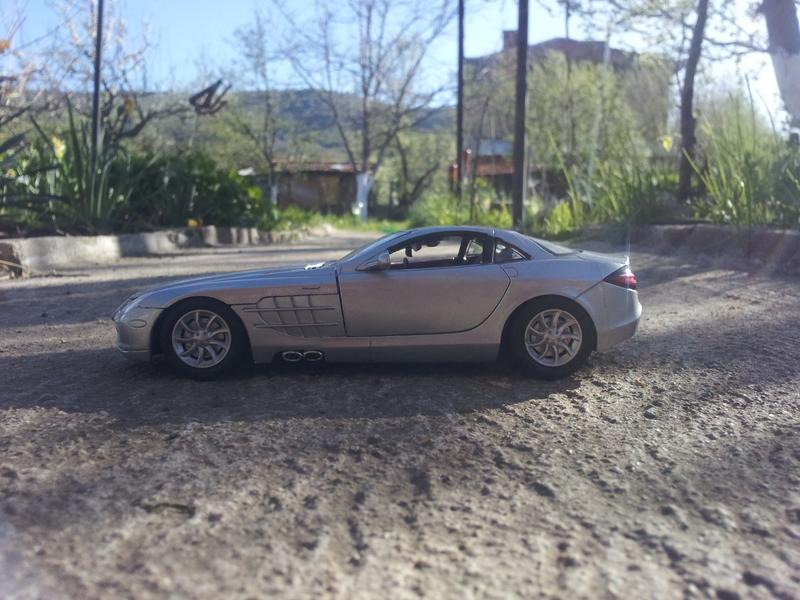 Looking the model from the side we see that MotorMax have managed to capture the stance of the SLR brilliantly. The rims are also decent and have brake discs albeit not that realistic. The exhausts are on the sides as on the real car and are also nicely done.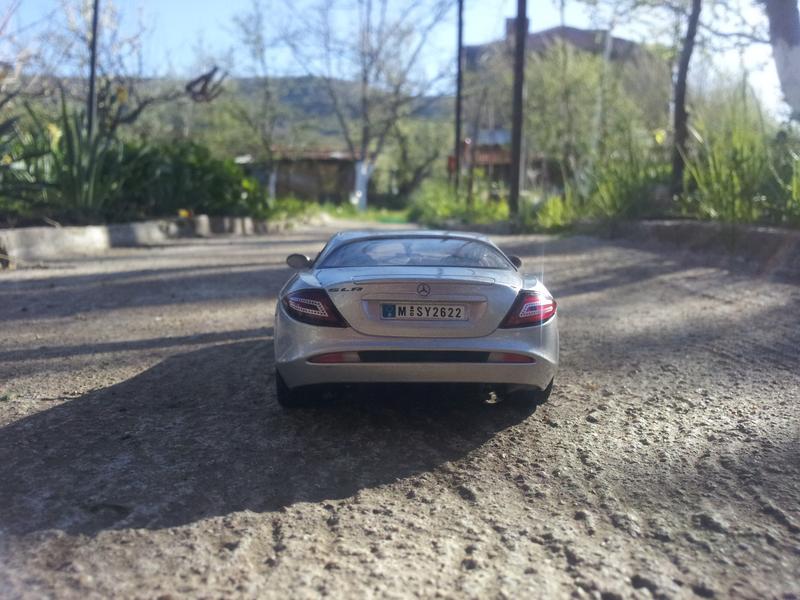 Moving on to the back of the model we see that it is well shaped and modeled. Sadly the trunk is sealed and doesn't open. The taillights seem realistic and better done than the headlights. The only drawback is that the signature aluminum trim is painted on the outside of the taillights.
Thank you for your visit. Expect a third part.