1:24 MotorMax Mercedes-Benz SLR McLaren Review
November 5, 2018
1:24 MotorMax Mercedes-Benz SLR McLaren
The 1:24 MotorMax Mercedes-Benz SLR McLaren is one of the pleasant surprises in the 1:24 scale. Usually the models of this scale are more accepted as toys and not scale models.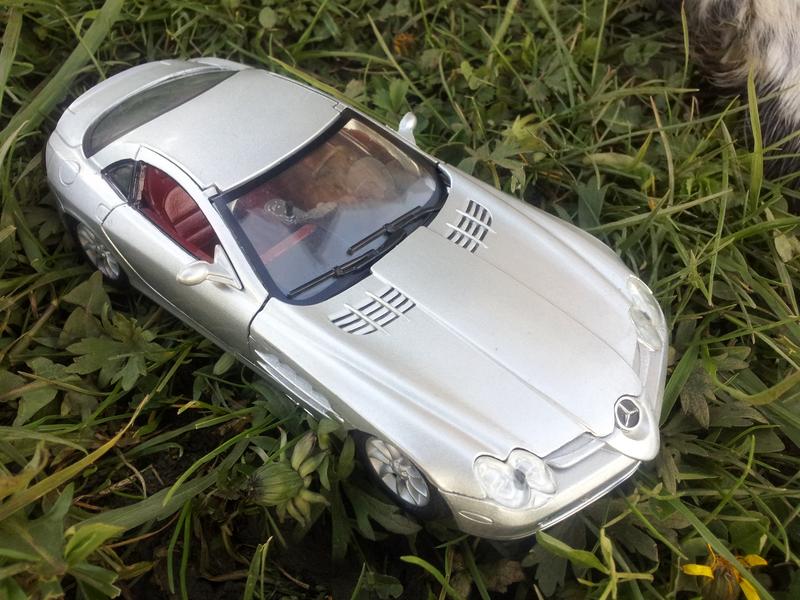 Every once in a while though a good model gets released and proves that this scale has potential. One of them is the Mercedes SLR by MotorMax which we will be reviewing here.
Let's begin with a few words for the actual car. It was sold from 2003 to 2009 and was the birth child of the folks over at Mercedes-Benz and McLaren. They wanted a grand tourer vehicle that was capable of traveling hundreds and thousands of miles without issues. It also had to be freaky quick and amazing to drive.
So after quite a development life, they were ready with the Sport Leicht Rennsport or SLR which means Sport, Light, Racing. It was inspired by the Mercedes-Benz 300 SLR Uhlenhaut Coupe but with a modern touch.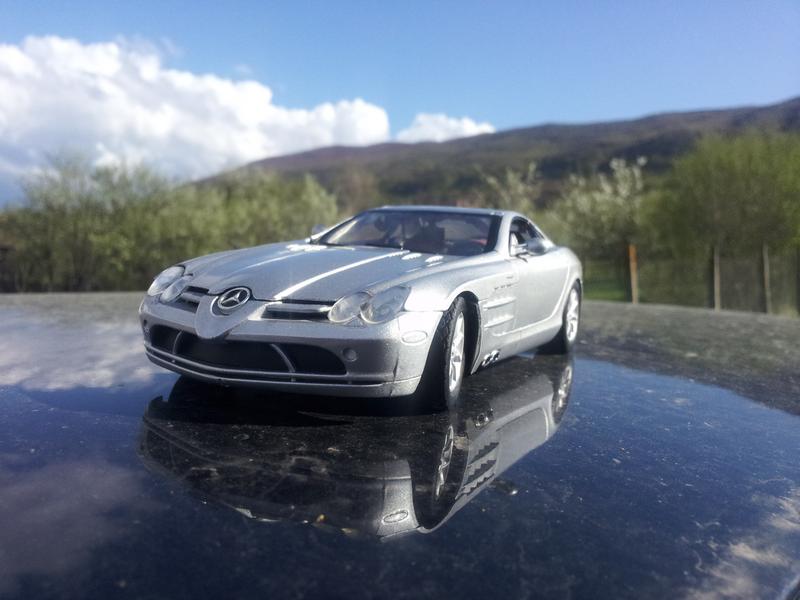 The car is full with all kinds of technologies including carbon-ceramic brake discs, special aerodynamic body styling, a 5.4 l V8 engine developing 620 hp depending on the type of measurement. Other features are an AMG 5-speed automatic transmission, modern interior and etc.
The SLR is quite quick. 0-100 km/h takes just 3.8 seconds, while the top speed is well above 300 km/h. It is also one of the few supercars with comfortable interiors that are ideal for long distance traveling.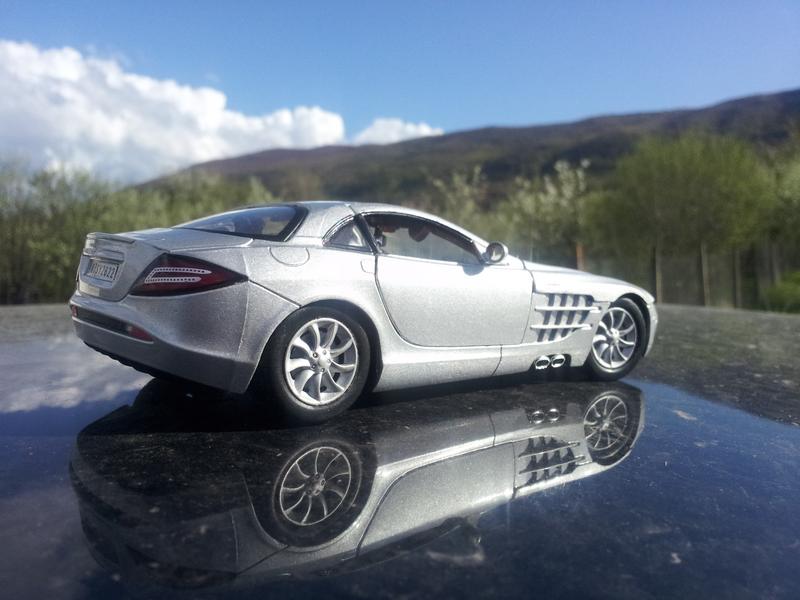 While the real car costs hundreds of thousands the 1:24 model will set you back only a few bucks. Of course it won't be able to amaze you with stunning performance but it will please your eyes and add a decent look to your diecast garage.
I want to thank you for your time and for visiting us. I hope you had as much fun as we did. Expect a second part.