Talking and Singing Birthday Songs Gena the Crocodile Stuffed Animal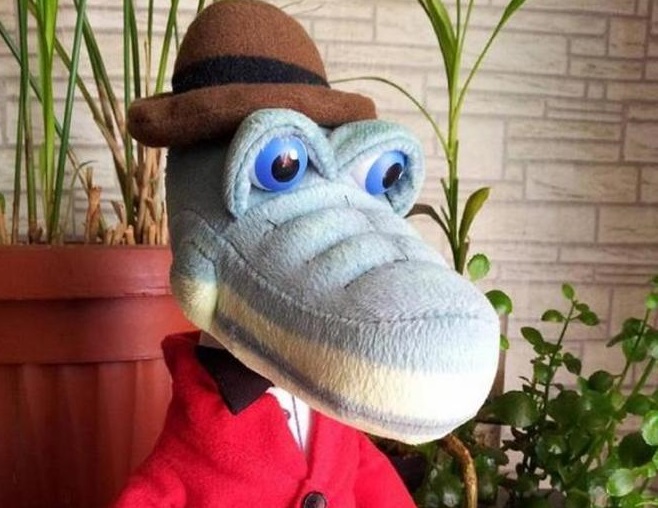 Gena the Crocodile is an iconic Russian cartoon character. He's been around since 1966 and has lots of fans even today. Gena is also the best friend of Cheburashka.
This is a plush toy version of Gena the Crocodile. The stuffed animal also has a built-in sound module which plays some of Gena's famous lines and his iconic Birthday song.
Thanks for looking!