Diecast Construction Equipment – Basic Info
October 29, 2018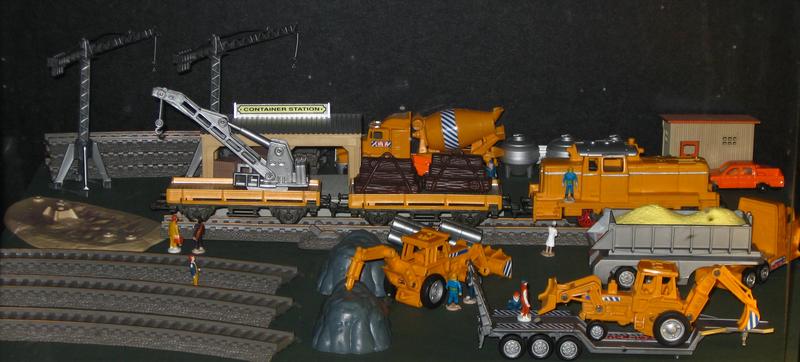 Diecast construction equipment models are relatively rare but are quite interesting. They often have quite stunning features and are a whole hobby within the hobby.
There are various models in the diecast construction equipment area. There are cranes, bulldozers, diggers, dumpers, even asphalt pavers and lots more. Most models have fully working functions and this makes them particularly attractive but also expensive.
Diecast Construction Equipment
You can find construction equipment in quite a few scales. The levels of functions and details are tied more to the manufacturer and price and not the scale. Usually the smaller scales bring the best balance between price, details, functions and quality.
For instance you can find a quite decent 1:50 excavator by Norscot for about $50. Exactly the scale 1:50 is usually the most popular in this segment but also 1:32 for smaller diggers, bulldozers and loaders. In 1:50 you can easily find the bigger machines like mining equipment, excavators, trucks, even cranes.
Some of the more expensive models offer working metal tracks, fully working "business end", even working LEDs and other lights. These cost around $150 and above for 1:50 scale. Some cost even more but usually the only thing these models can't do is work on actual fuel. Overall you don't need to spend a fortune on a model in order to get decent quality with lots of working features. Usually $50-$150 will get you covered.
The models are made by a handful of companies. Some of the more popular are Norscot, ERTL, SIKU, NZG and others. They make models from quite a few companies including Caterpillar, Bobcat, Liebherr, Komatsu and a lot more. Here the brand is not that important as nearly all manufacturers have models that are pretty basic in quality but also offer models that have amazing levels of details.
There are also sets which include a trailer truck carrying a construction machine or a set including a couple or more machines. These are of course more expensive but in the end they are a little bit cheaper than buying the same two models separately and are an easy way to quickly fill your collection with the wanted models.
Diecast construction equipment models are a great way to expand your hobby in more than one way. Just think of the diorama projects you can create, the customized models you can make and even the displays where you can have your Bugatti Veyron waiting your excavator to move out of the way. Just like with everything else in the diecast hobby – give your imagination the complete freedom to expand and go beyond the boundaries.
I want to thank you for your time and for visiting us.