1:18 Minichamps Mercedes-Benz L6600 Areal Ladder DL30 Review
October 11, 2018
1:18 Minichamps Mercedes-Benz L6600 Areal Ladder DL30 Review 2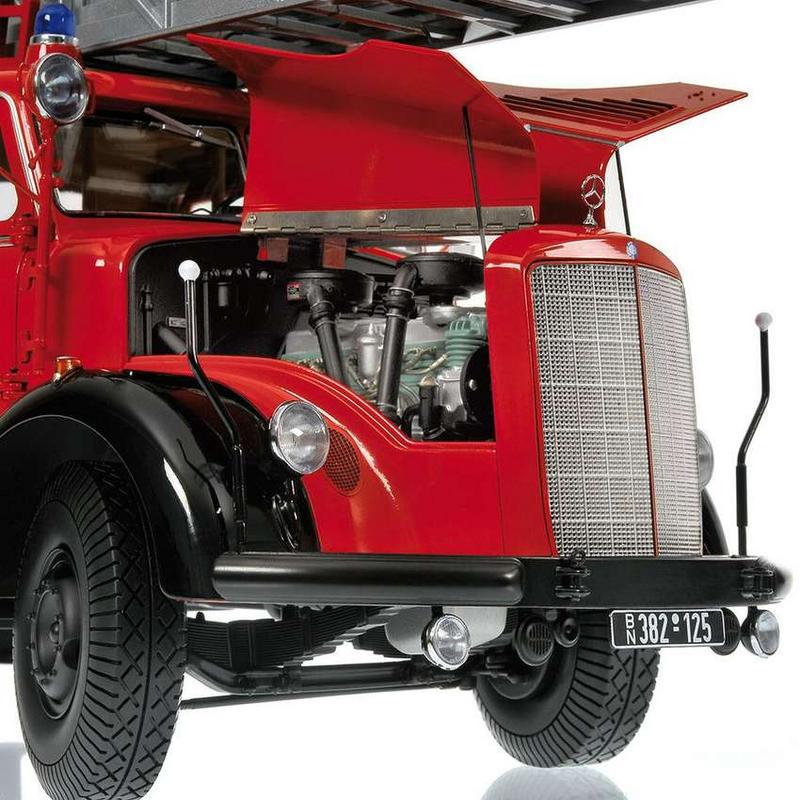 Now let's lift the double hood and take a look at the engine. It is a small wonder that it can't actually run because it seems to have everything. Even the labels and stickers are visible and readable. Also note the superb working suspension.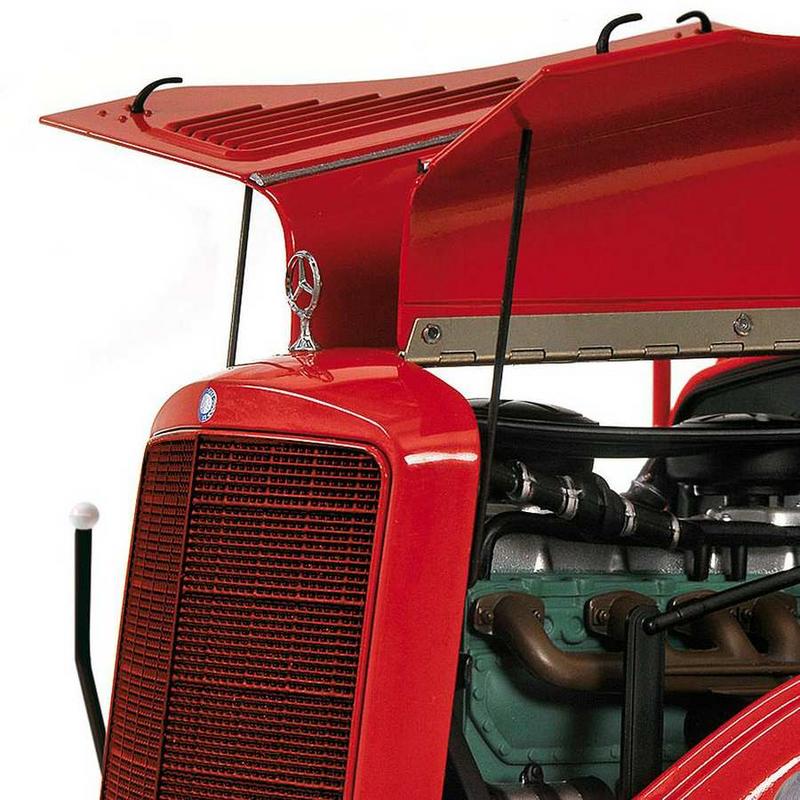 Another closer look at the superb engine so that you can see the amount of attention to details we have here. Make no mistake, this model has a lot to offer.
Its highlight though is the full working ladder. You can raise it to its fullest which in the case of the model will make it reach up to 156 cm in the air.
In order to operate the ladder you simply must use the hand crank which is mimicking the one on the real truck. Don't worry, the ladder won't break as it is metal and very strong. The support arm is metal and Minichamps have used real metal chains for the mechanism.
The outrigger beams are also moveable and will properly stabilize the model when the ladder is operated. You also get a chock for the tires.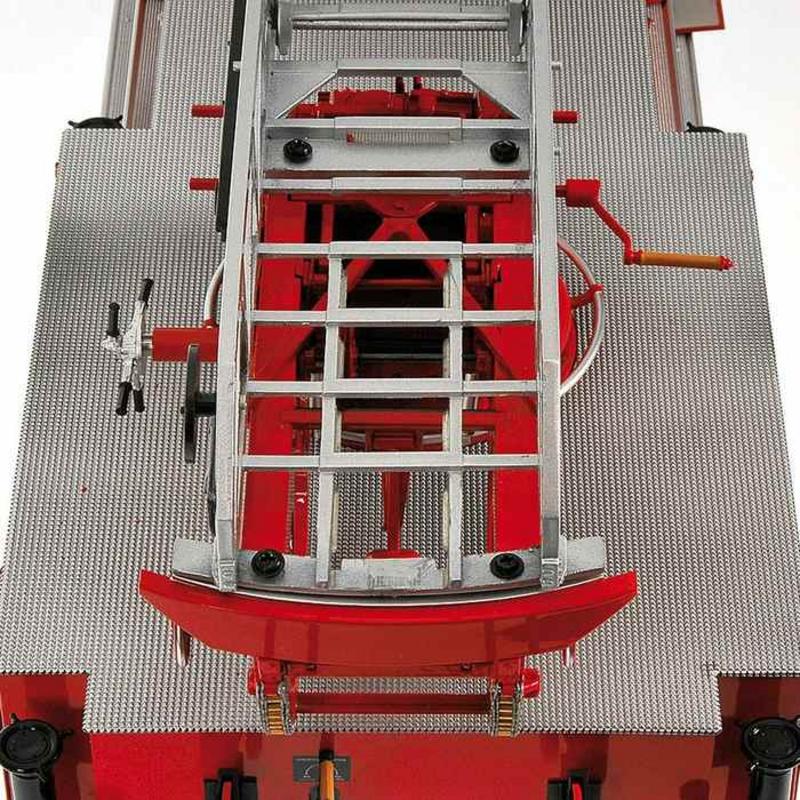 There is a nifty container for the additional items in the back of the truck behind a metal door with a latch and real true to the original hinges. Actually you can open all the doors and containers on the truck and who knows, you might find something else interesting.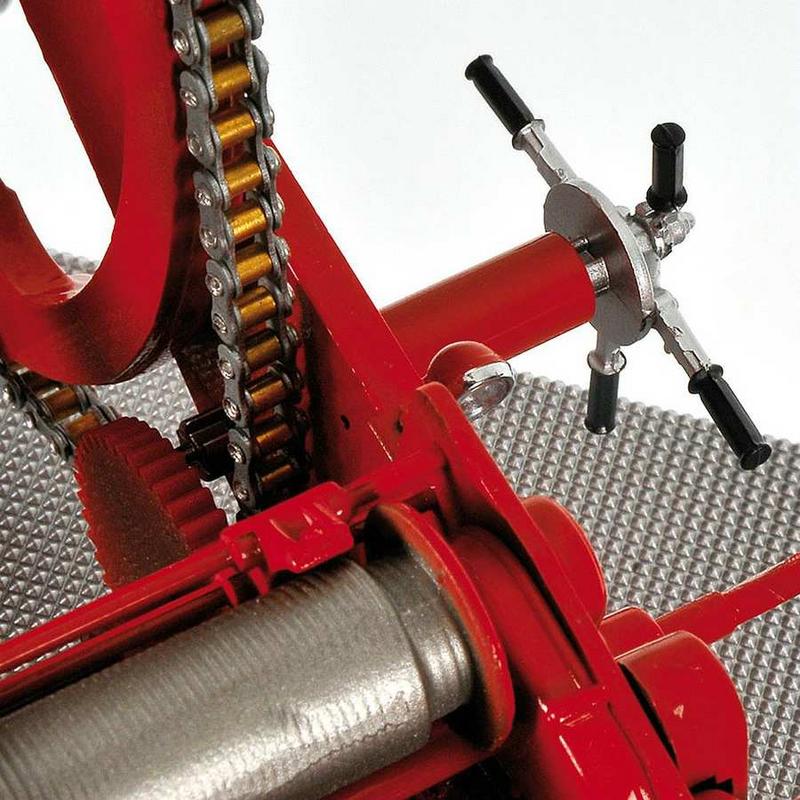 Overall the 1:18 Minichamps Mercedes-Benz L6600 Aerial Ladder DL30 is a model that will impress absolutely everyone. After a long wait it is finally available for order. But beware, it is quite expensive – nearly $1000 and it is in a limited edition run of only 2020 pieces. One thing is sure, if you do get it, you will be one happy collector.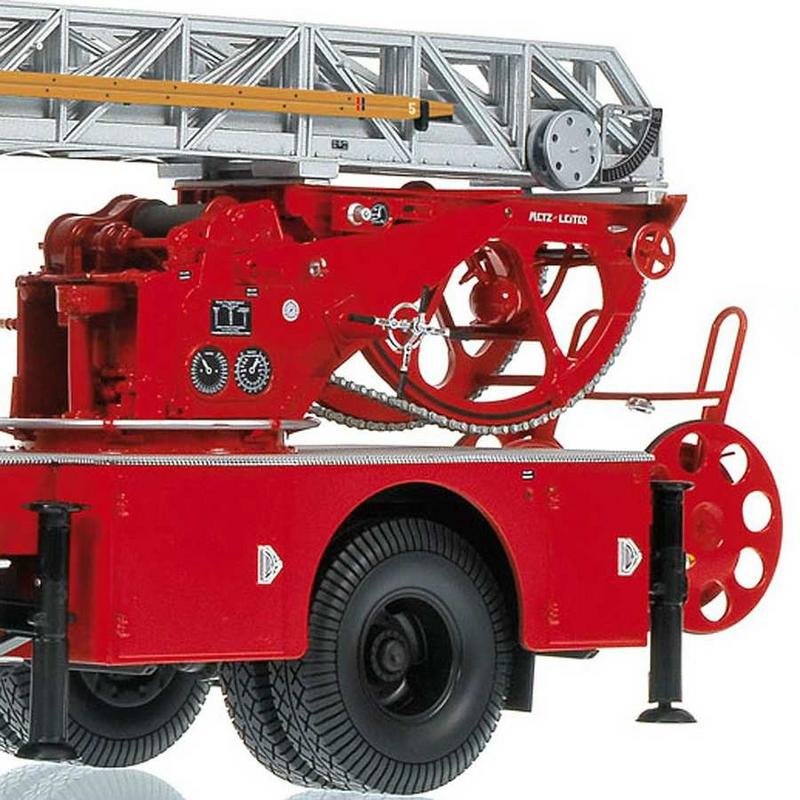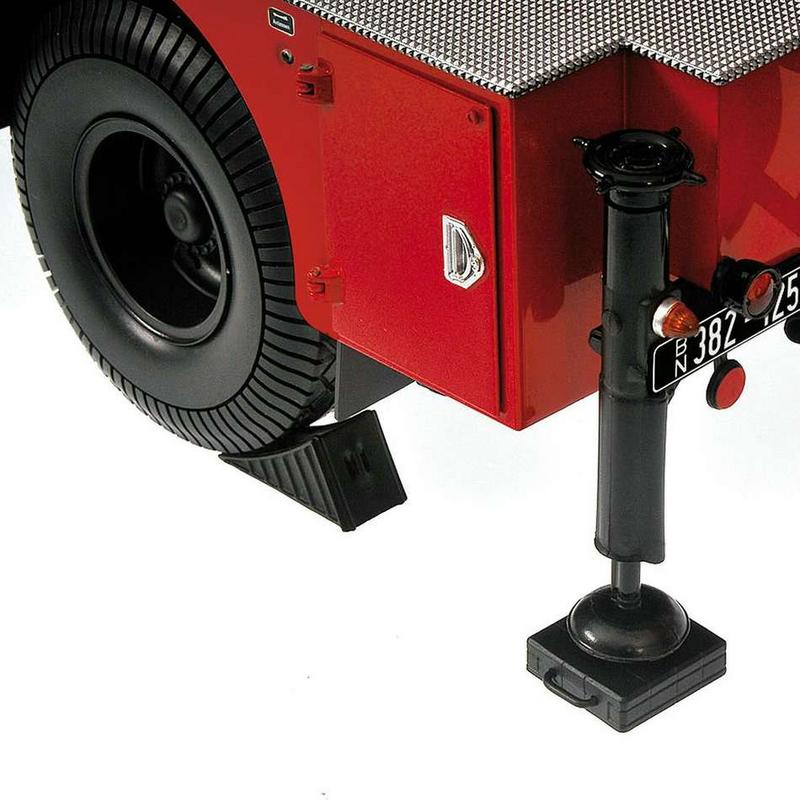 Thank you for your visit. Part one is here.