1:50 BYMO Terex Unit Rig MT4400 Review
September 18, 2018
1:50 BYMO Terex Unit Rig MT4400 Review – part two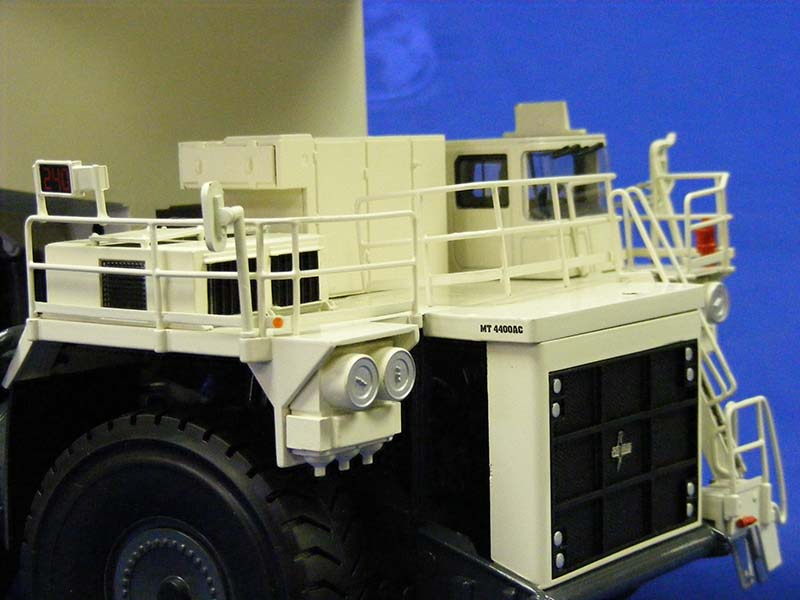 If there's one slight drawback it's the headlights which could have been a bit more realistic. Apart from that the rest of the front is beautiful. It gives a nice feeling of sturdiness which is good.
There are various small details scattered around the front. Like signal lights, "electronic" displays, safety chains, mirrors, fire extinguisher and more. BRAMI have definitely tried to make the model special.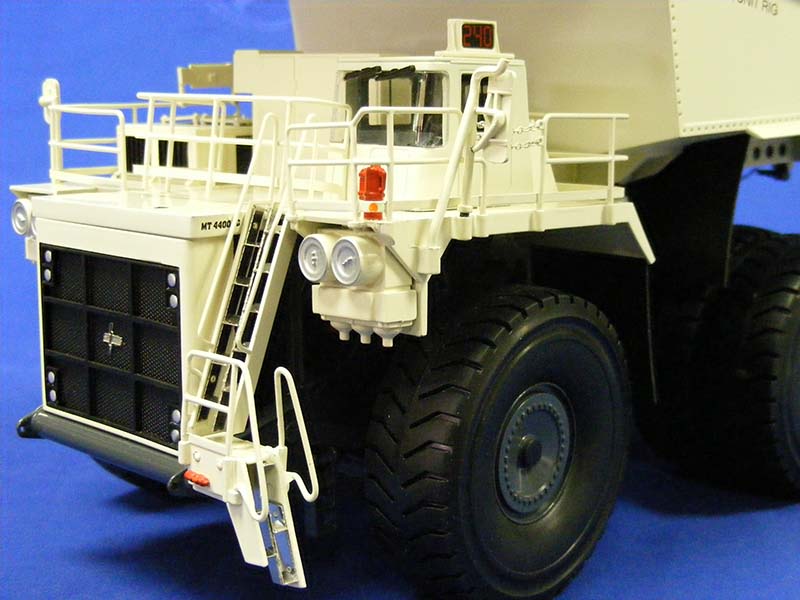 The good stuff is only beginning though. The entire dump body is made from metal and thus it is quite heavy. But that doesn't stop it from being fully functional. BYMO have put in sturdy metal pistons, the same as on the real truck, to give the dump body the needed support to stay lifted.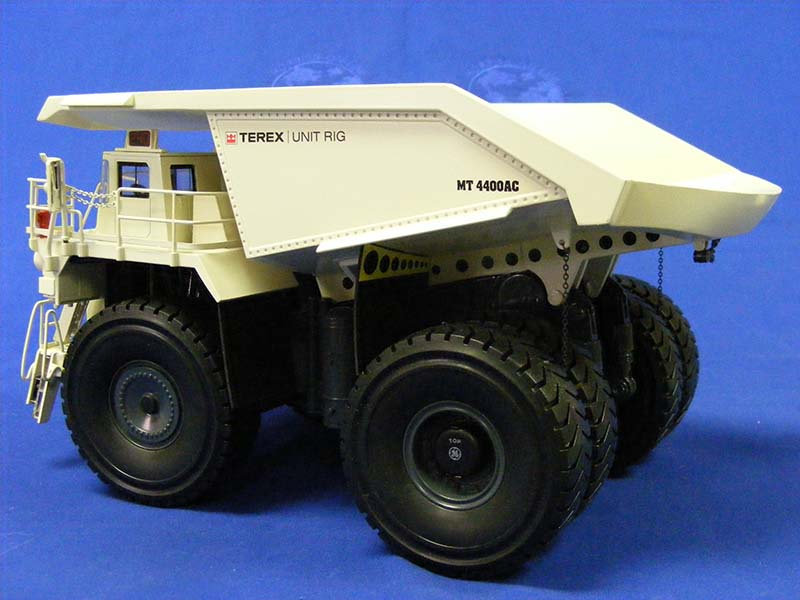 The back of the model is quite simple and it's dominated by the 4 huge rubber tires. Between them is the chassis of the truck with two beautifully crafted hinges for the dump body and some other details. There are a couple of chains (very real) mounted at the back of the dump body.
The tires are like nothing you've probably seen on a diecast model. They are HUGE and made from rubber. The front two steer, although the radius is not that great, but we doubt that's going to be an issue when you park it in your diorama or display cabinet.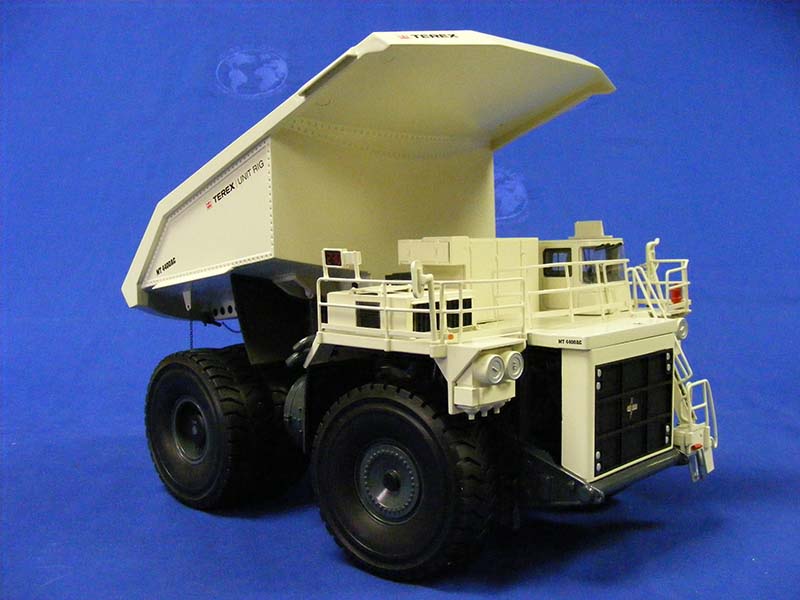 Overall the 1:50 BYMO Terex Unit Rig MT4400 is a great addition to your diecast construction models collection. The model has some decent features, it is offering great quality and looks very good. Our only real beef is the front headlights which could have been that little bit better.
Thank you for your visit. Click to go to part 1 of the review.