1:50 Rod Cross CAT D6K XL Tac Rig Preview
September 16, 2018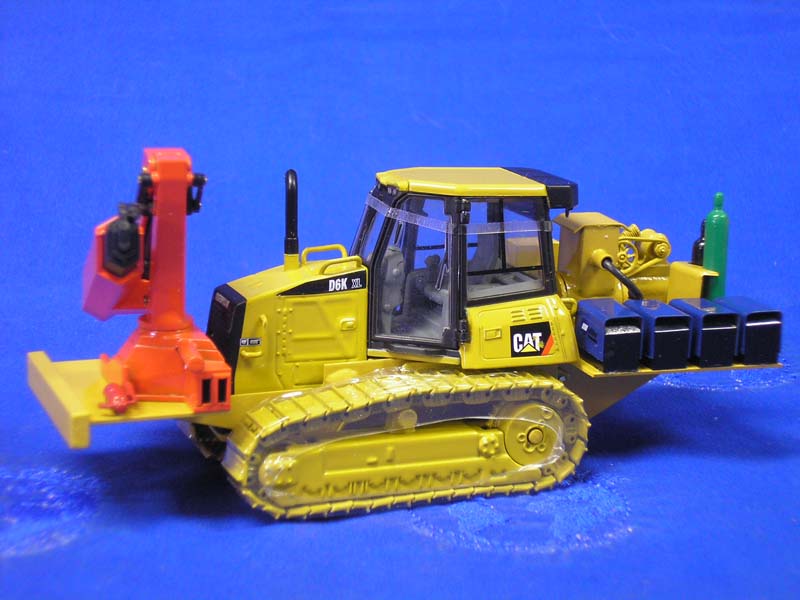 The 1:50 Rod Cross CAT D6K XL Tac Rig is one of the newest additions to the world of diecast construction models this year. It certainly looks pretty promising.
The Cat D6K XL Tac Rig is a relatively similar model to the already released D6K XL with the standard bulldozer configuration. They use nearly the same bodies but have different features.
The Tac Rig has two large platforms on the front and back. The front one is used as a mounting place for the crane rig and the back one is used for the compressor and other equipment.
The model is expected to hit the stores relatively soon and it's already on sale on some of them. The images for our preview have been provided by Buffalo Road Imports.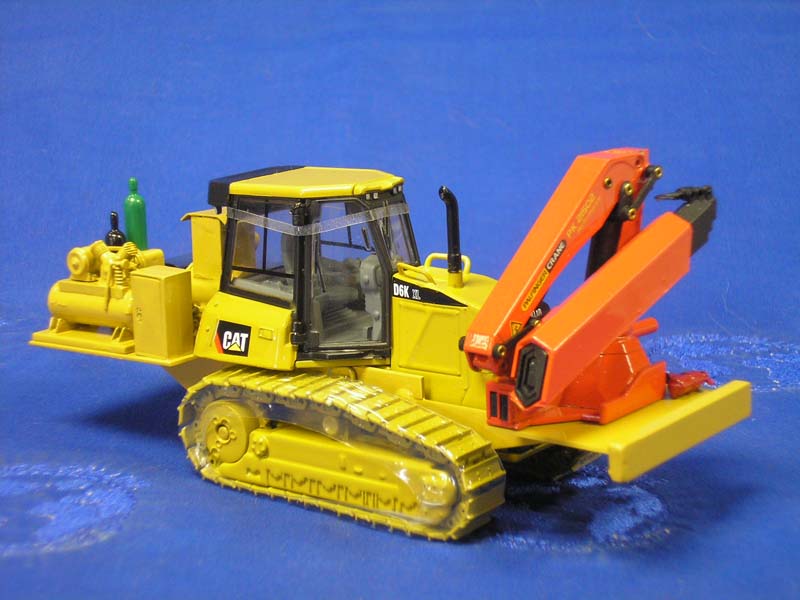 At first glance the model looks pretty promising. Its appearance is definitely dominated by the crane and equipment platform.
The crane in question is made out of metal and a few plastic bits and pieces. It is also fully extendable and on realistic hinges. It is also mounted on a rotating arm so you can rotate it 360 degrees with ease. The hook is also adjustable.
Alongside the crane arm you can see various labels which also help with the realistic look. The construction feels sturdy and operates with ease.
The back platform is also filled with details. There are four boxes branded Miller which can only suggest one thing and that they are some very special equipment.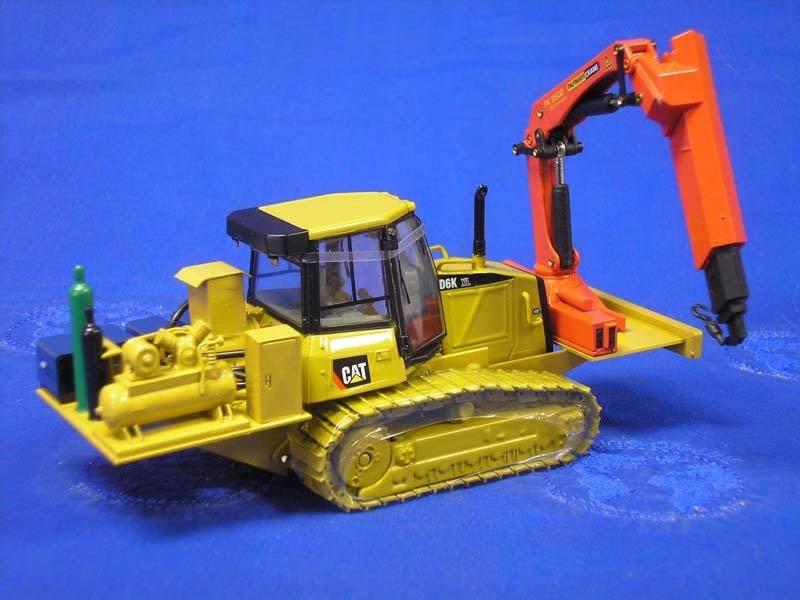 Along with the Miller gadgets there are two oxygen bottles and a big generator. There are also two service boxes for the equipment. You can see realistic hoses and cables here and there which also help the model.
Our next stop is the tracks. They are made of metal and are operating beautifully. They fell sturdy and look very realistic.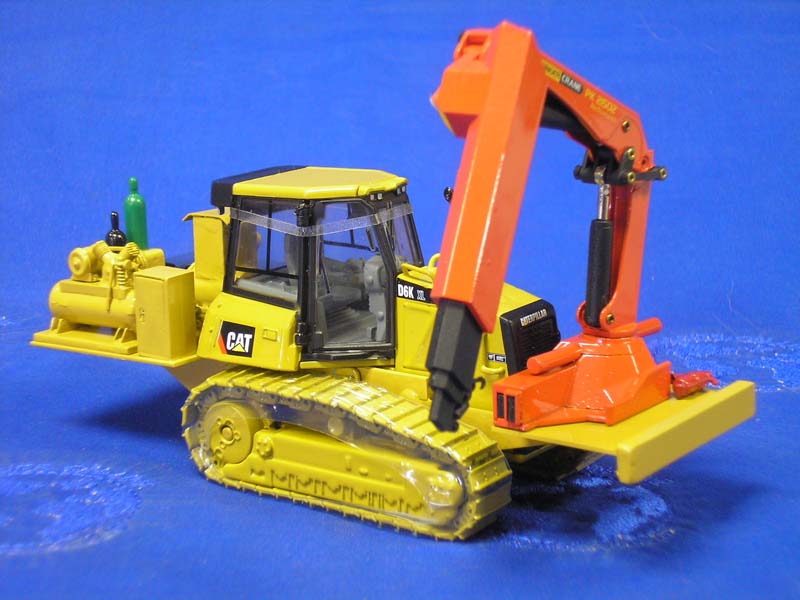 Throughout the model are visible various latches, handles, stickers and etc. Sadly none of the panels are opening but they are well detailed and definitely add to the better look of the model.
We should not miss the interior as well. There are two huge doors on either side of the CAT D6K XL Tac Rig which are mounted on realistic hinges and operate smoothly.
Opening them reveals a better look at the interior which is pretty well modeled and detailed. Sadly it's all in one color – gray, but all of the necessary levers, buttons and other details are present.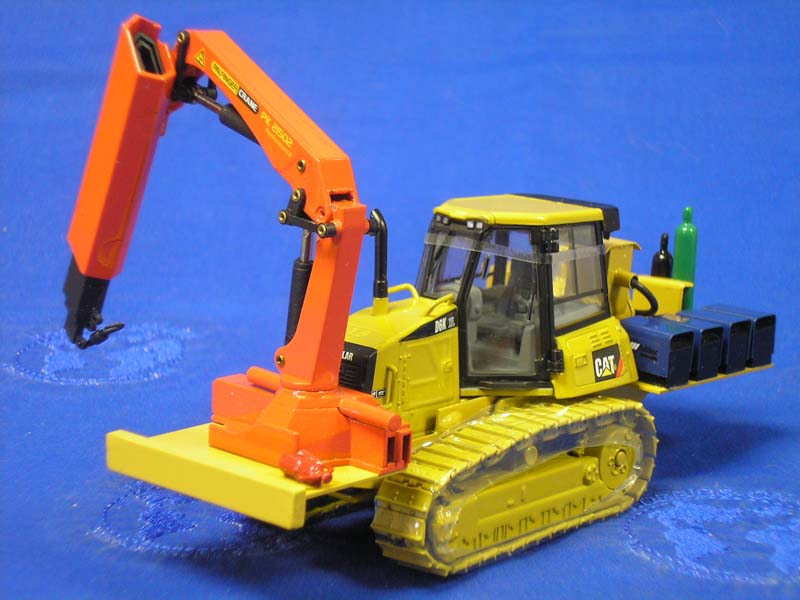 As a whole the 1:50 Rod Cross CAT D6K XL Tac Rig is shaping up to be a great diecast construction model. It's well detailed, well made and offers an array of decent features.
We want to thank you for your time and for visiting us.