1:18 Norev Lamborghini Murcielago LP640 Review 2
September 15, 2018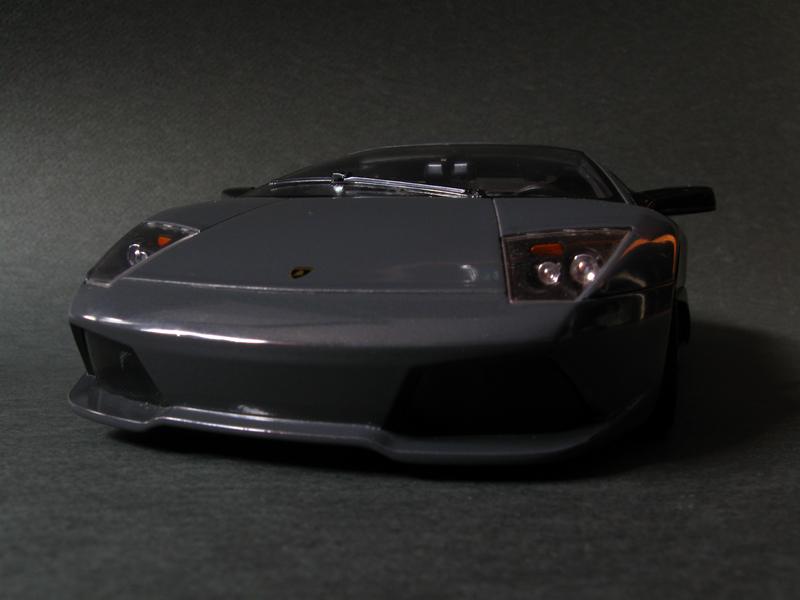 The front of the model is particularly interesting. The headlights are very well made, although they do lack a detail or two. Still, they are well modeled and shaped. As is the bumper and the air vents. They are solid, made from transparent plastic with a net printed on them and look good. Sadly the trunk doesn't open.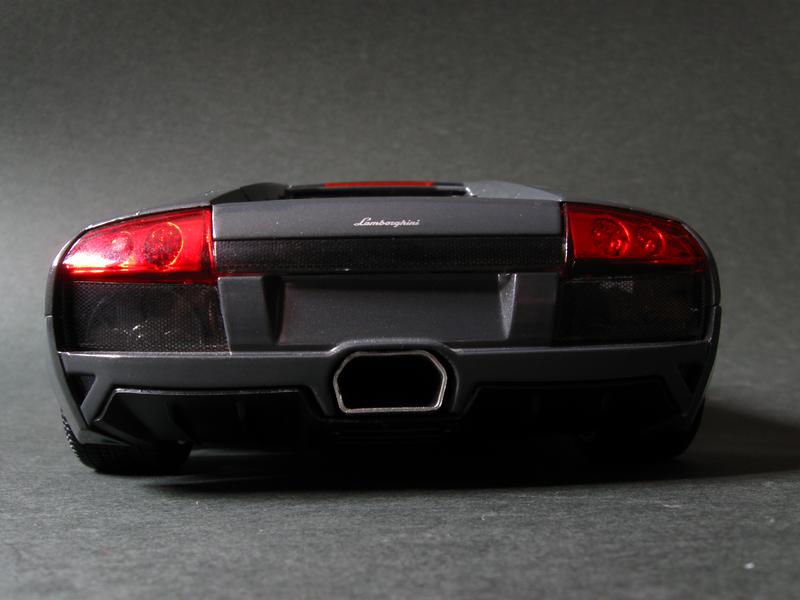 Sadly the back of the model is disappointing for only one reason. The taillights. They are just plain weird and wrong and do spoil the look of the model. It is a shame as the rest of the back is great with lots of nice details, like the big cooling fans on the radiators which are visible through albeit solid transparent plastic grilles.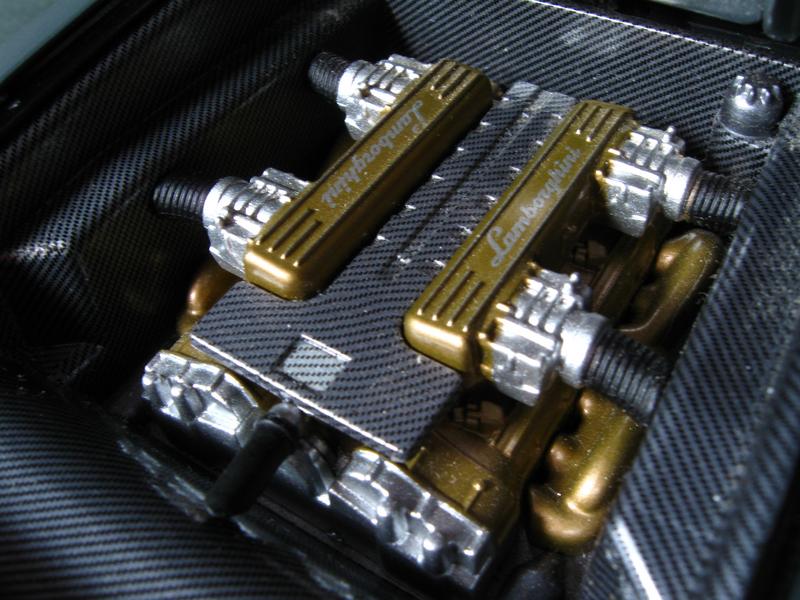 Lift the back engine cover to reveal the engine. The engine is modest in detail but overall it is decent and does its job. While you're here you will find out that the side air scoops are moveable, sadly they don't stay up by themselves.
Now let's open the doors which do stay up by themselves and make the model look simply stunning. The level of details on the door panel is pretty decent.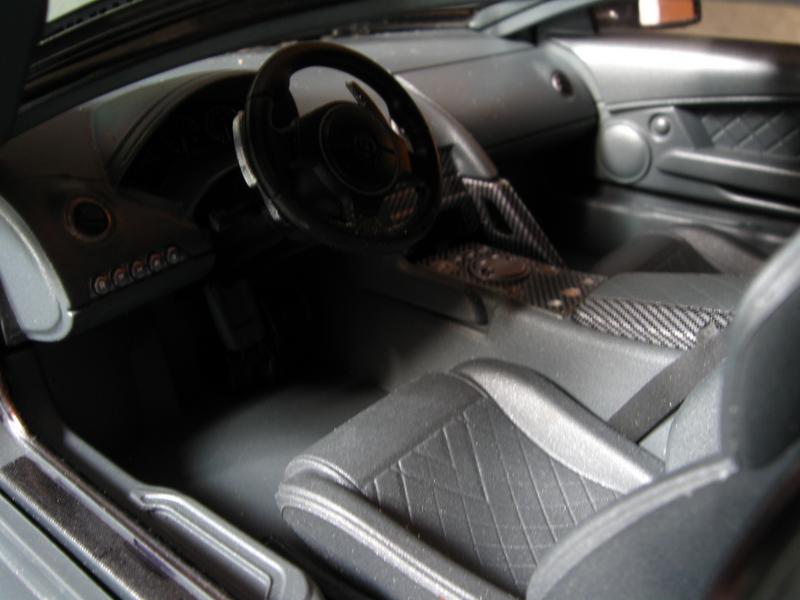 The interior is also quite good. The seats and dash are great, the buttons are correctly labeled, there are even Murcielago badges on the door seals. Sadly there's no carpet.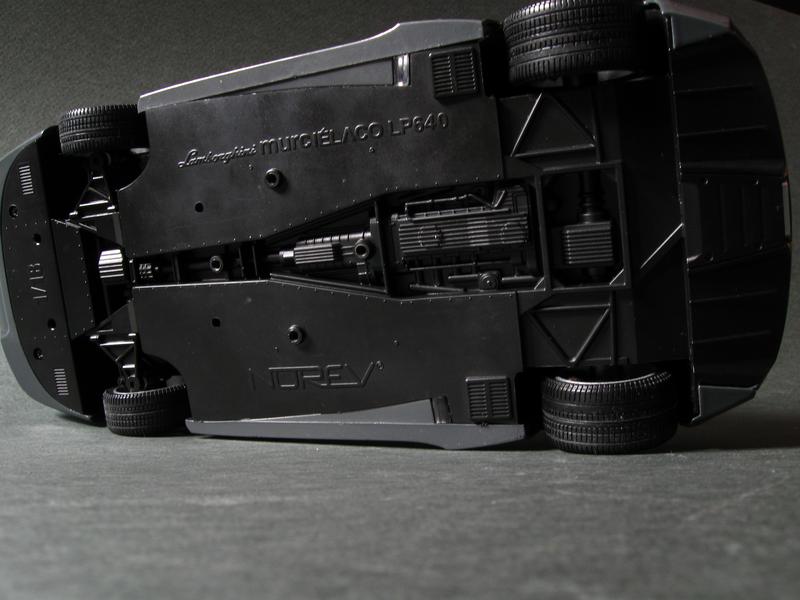 The underside of the model is well detailed with the major components pressed on and visible. Sadly they are just bare plastic, but overall it is nice to have some details.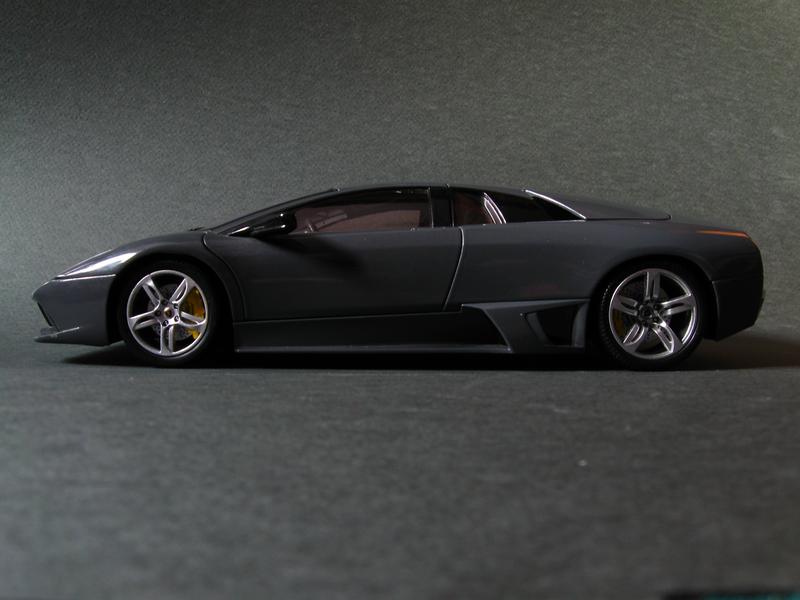 Overall the 1:18 Norev Lamborghini Murcielago LP640 is a very nice model. There are a few disappointments here and there like the wrong taillights, the sealed trunk and the lack of carpet in the interior.
But there are also a lot of good things about the model like the headlights, the wheels, overall interior and etc. It definitely is a model worth adding to any collection.
Thank you for your visit. Part one is here.