1:18 Kyosho Ferrari 512BB Review
September 3, 2018
1:18 Kyosho Ferrari 512BB Review – part two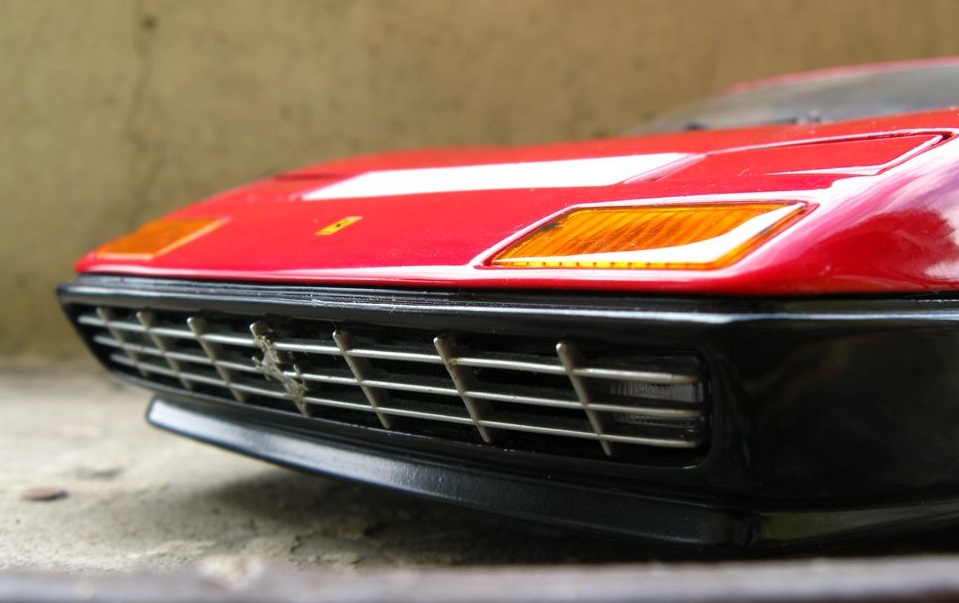 Moving our attention to the front of the model we find a big front grille with a superbly done prancing horse in the middle. Behind the grille you will see a couple of fog lights.
On top of the front trunk lid you will see more lights and grilles. Press lightly with your finger on the back of the popup lights and voila, they will pop out.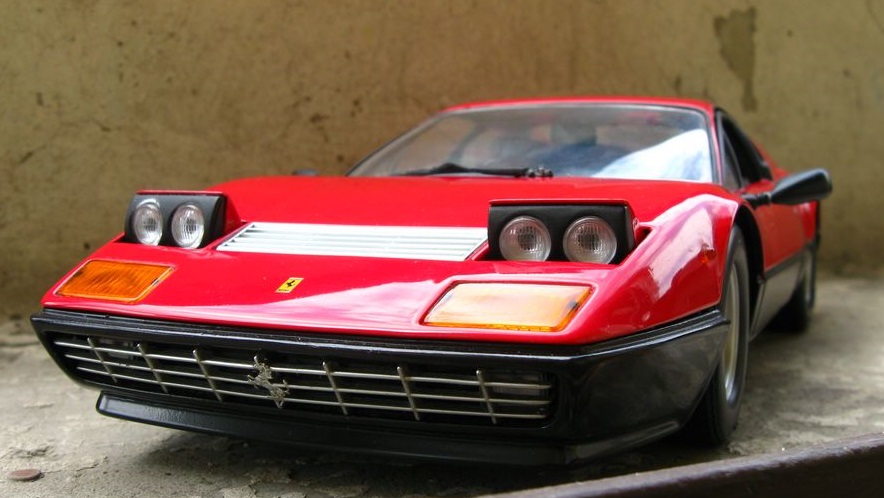 Lift the lid and you will see a superbly detailed trunk. Well, the term "trunk" is used loosely but still, it is fully carpeted, there are several fluid containers, struts to hold up the cover and etc.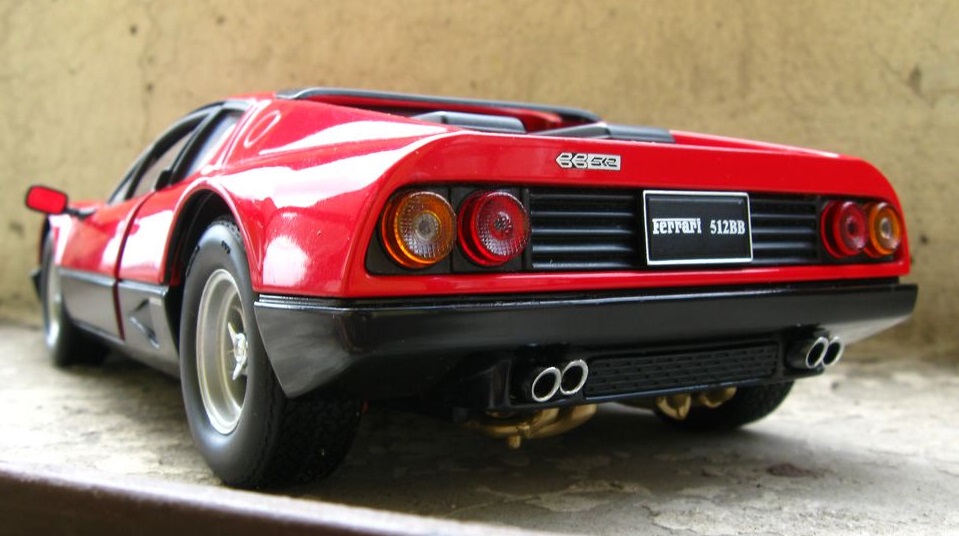 Turn the model and check out the back side. It is correctly shaped but the grilles are solid. The enormous grille on the engine cover is also solid but overall you won't notice it much.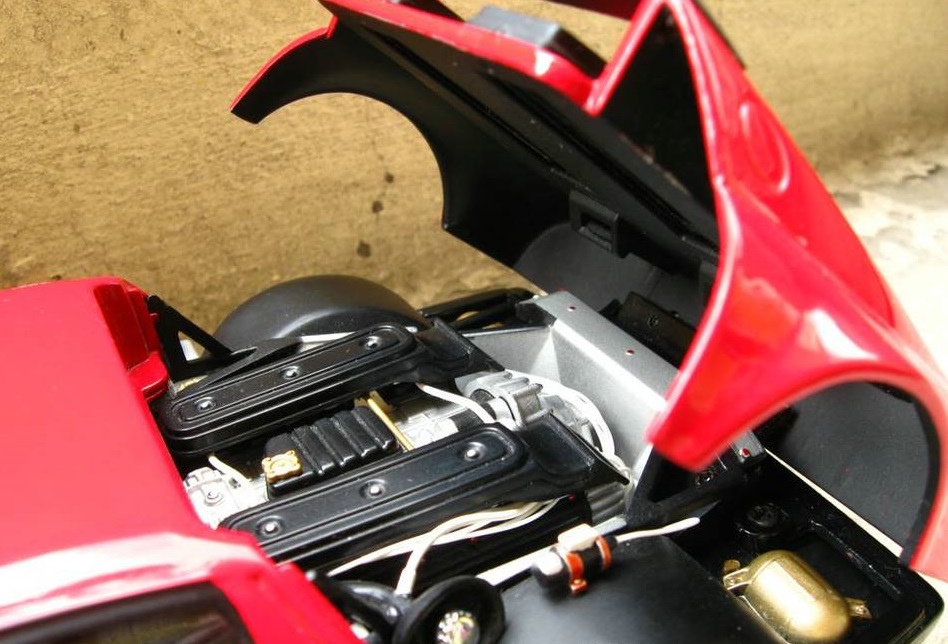 Lift the engine cover to reveal a huge engine block complete with lots of details even wiring. Overall pretty decent stuff. Just don't lift the lid by grabbing the spoiler as it is fragile and you could snap it off. Grab the sides of the cover instead.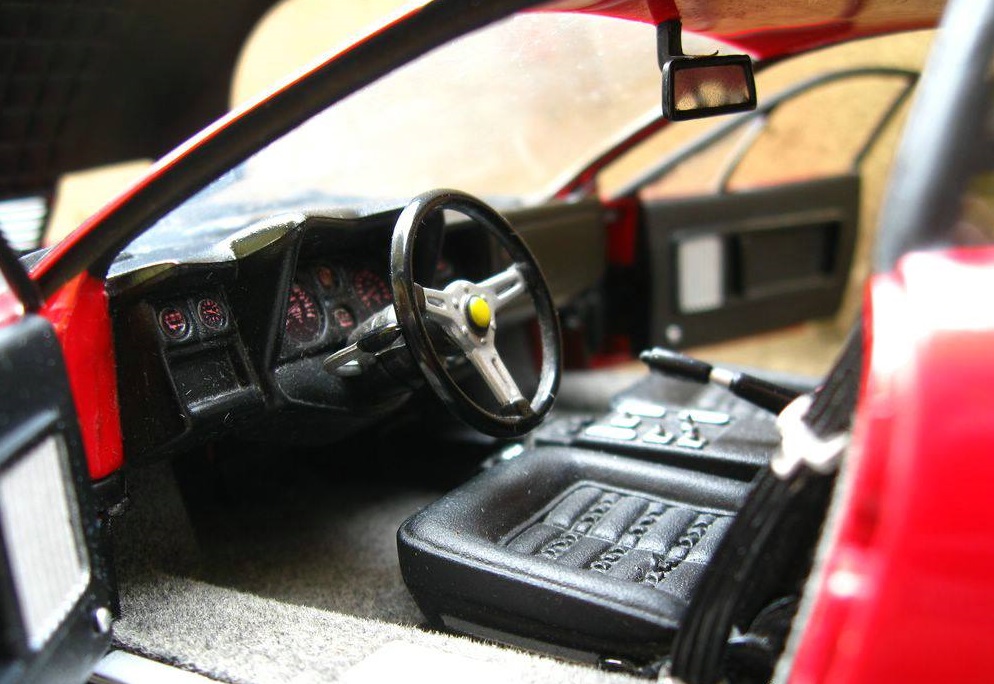 Moving to the interior, we open the doors which are on realistic hinges. Sadly they lack windows which is a bit of a disappointment.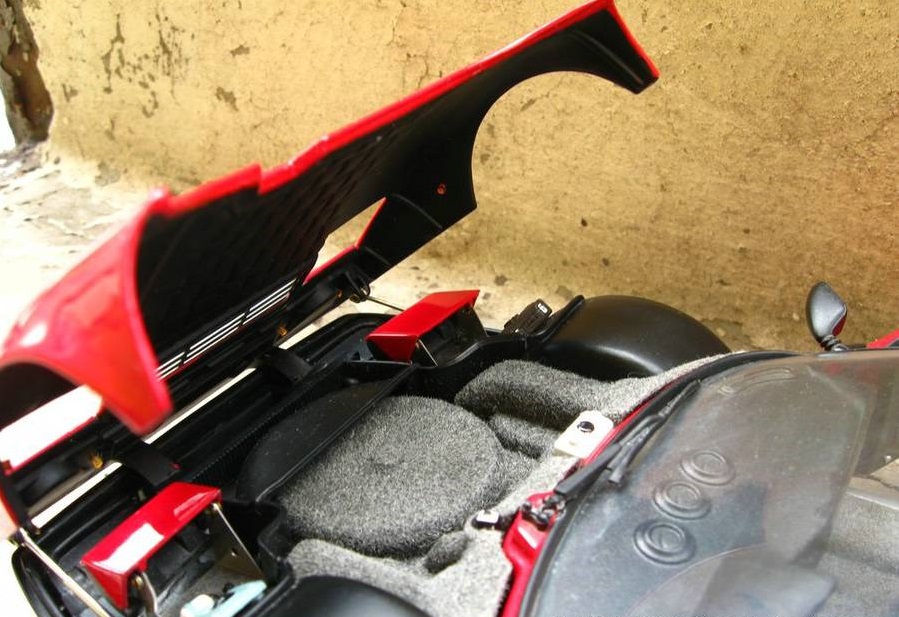 The interior is fully carpeted with even the portion behind the wheels is covered by the flocking. The seats are nicely modeled while the seatbelts could have beet a bit better. The dashboard is quite plain but then again it is such on the real car as well.
On the underside of the 512BB Kyosho have tried to their best with what is available. There are several suspension components and the entire engine block and exhaust system are visible.
In the end, the 1:18 Kyosho Ferrari 512BB is one great model, especially for the Ferrari collector. It might be one of the earlier releases but it brings a decent amount of details and quality. The good thing is that it is easy to find even to this day for decent prices.