1:18 Kyosho Ferrari 512BB Review
September 2, 2018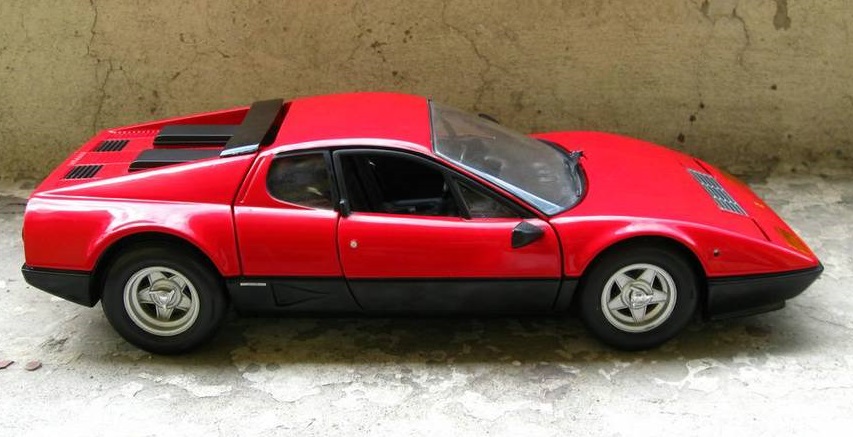 The Ferrari 512BB is one of the popular but neglected Ferrari automobiles. It is actually the update to the 365 GT4 BB and was named after the Ferrari 512 race car.
The 512BB debuted in 1976 and had a larger engine, more power and etc. The car had slight improvements in its Pininfarina design in order to accommodate the extra oomph and to improve the overall look and performance.
The end result was quite good with the Ferrari 512BB getting a 4.9-liter petrol engine developing 360 hp. The car is rear wheel drive and the power is sent to the wheels through a 5-speed manual gearbox.
Over the years the Ferrari 512BB kept a loyal fan base even if it wasn't the best Ferrari out there. Today a fine example will cost you a decent amount of money. Happily you can get one for you diecast collection pretty easy thanks to Kyosho.
They made several versions of the 512 and its predecessor with the 512BB being one of the most popular choices yet again. The model is pretty impressive especially when considering it was one of the earlier releases of the company.
Later they did rerelease it but the changes were minimal and mostly around the box. But we don't care about the box that much, do we? What we are interested in is the actual model. And here it is in all of its glory.

Take a look at the picture. Looks good doesn't it? That's thanks to Kyosho's fine work in shaping and scaling down the car to 1:18th scale.
The stance of the car is superb. The ride height is spot on albeit there is no working suspension. The wheels are nice, the rims are well made and the tires are a bit thick, but for 1976 that was the norm.