1:18 AUTOart Pagani Zonda R Preview
August 31, 2018
1:18 AUTOart Pagani Zonda R Preview – part two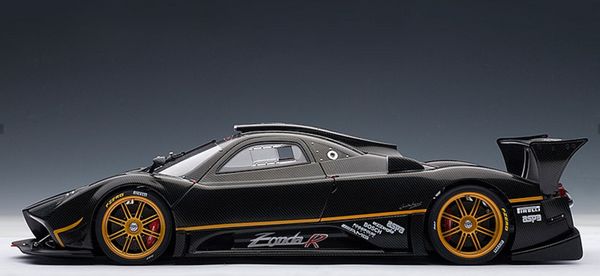 Looking the 1:18 AUTOart Pagani Zonda R from the side we see the model manages to capture its stance quite well, the ride height is also correct.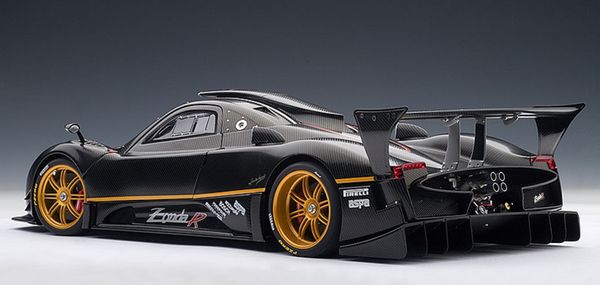 Now let's check out the model from the back. It is safe to say that it looks utterly amazing. This car is stunning. The huge spoiler features brackets and rivets and looks very well. The taillights are tiny but highly detailed. The exhaust pipes are stunning.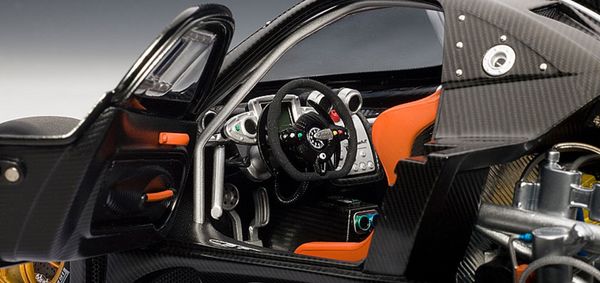 Our next stop is the interior. It features the full roll cage and well modeled seats. The steering wheel is covered in fabric. The dash is also quite impressive.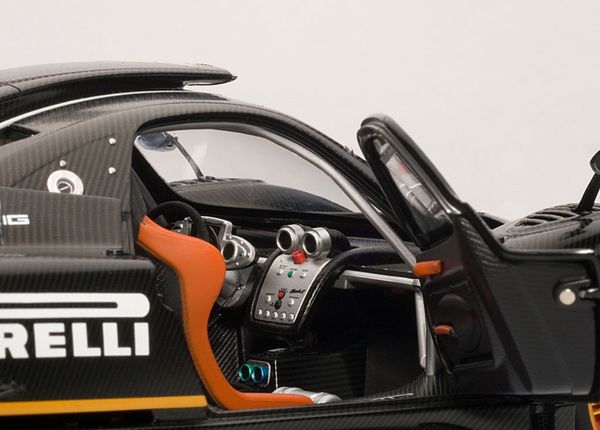 If we look the interior from the other side we can check out the center console a bit better. It looks quite Spartan, which is normal for the Zonda R but the buttons could have been made a little bit better. From this angle you can see that the doors are held closed with the help of tiny magnets.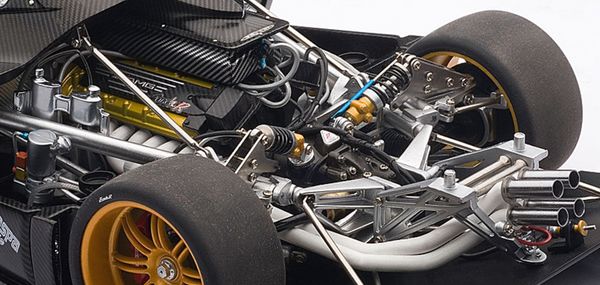 We've saved the best for last. The engine bay is amazing from every angle. The engine is a full block complete with a full exhaust system, wiring, hoses and etc. Also visible is the full suspension complete with springs and it is working. One of the drawbacks are the relatively big screws that have been used but technically it is not possible to have them smaller so some times we have to get used to with the limitations of the diecast models.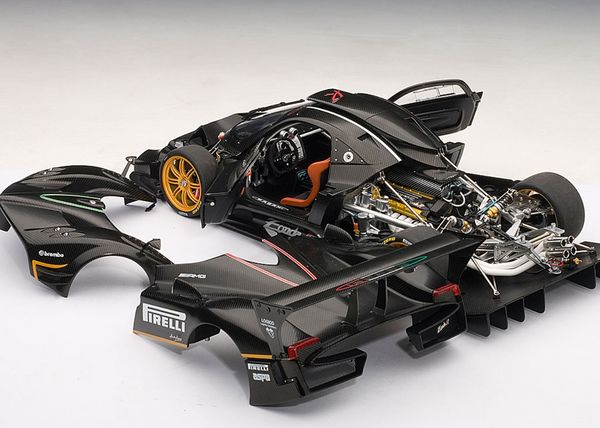 Overall the 1:18 AUTOart Pagani Zonda R looks amazing. The price tag the model carries is quite hefty – over $320 but it does deliver on the quality level.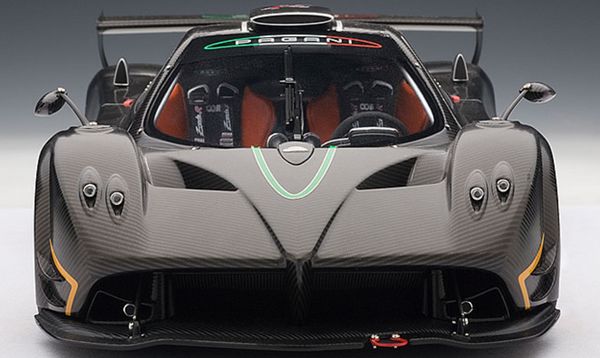 We want to thank you for your time and for visiting us. We hope you had as much fun as we did.
Part one is here