1:18 AUTOart Pagani Zonda R Preview
August 30, 2018
1:18 AUTOart Pagani Zonda R Preview – part one
The 1:18 AUTOart Pagani Zonda R is one of the most impressive models by AUTOart. It features 658 separate parts that are all very well made.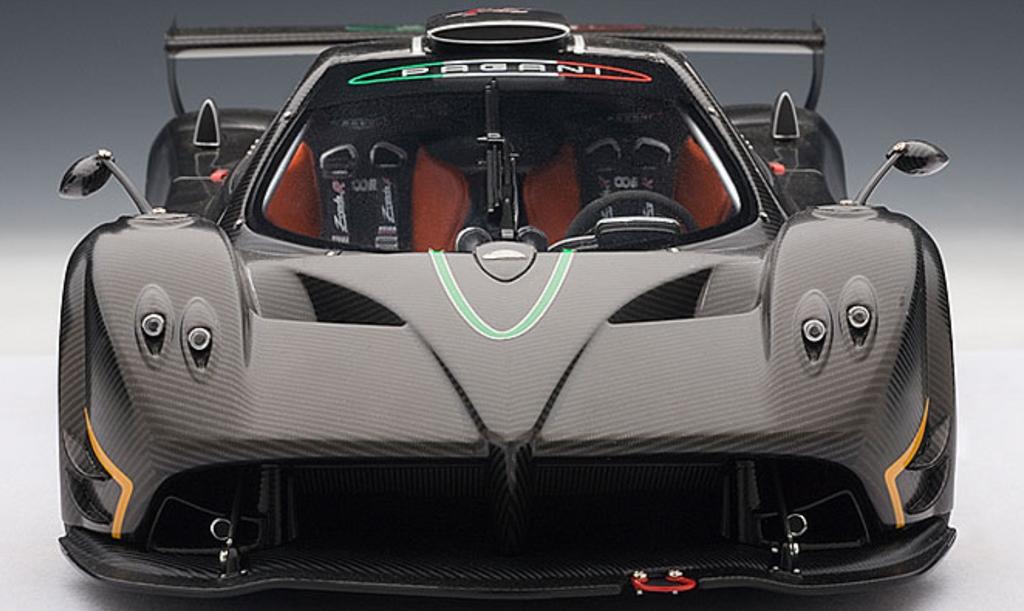 The diecast model is really impressive and gives the real car it represents a proper tribute. Speaking of the real car let's check it out for a minute or two, shall we?
The Pagani Zonda R made its debut in 2007 at the Geneva Motor Show. It was developed to be a full on race car even though anyone could by it… if you happen to have an extra million or so to spare. The other drawback is that you can only drive it on race tracks as it is not road legal.
The car uses the 6.0 liter V12 engine from the iconic Mercedes-Benz CLK-GTR. It develops 740 hp at 8500 rpm and it generates 710 Nm of torque. It is of course made by AMG and paired with a 6-speed manual sequential gearbox.
The chassis is heavily modified with an increased wheelbase, integrated roll cage, entirely new subframes and etc. The wheels are slick although there's also a possibility for installing basically road legal wheels for rougher tracks. The body is made out of carbon fiber and the design has been changed a little to improve aerodynamics.
In the end the Pagani Zonda R is a real automotive beast that generates respect and admiration from the moment you look at it. You can experience this feeling 18-times smaller thanks to AUTOart's model. Speaking of which, it is now time to check it out.
We waste no time and jump straight into the good stuff and check out the front details. The bare carbon fiber pattern is very good. The car has been clear coated so it is glossy and protected. The headlights are nicely done but they are quite simple on the real car as well. The grilles are finely crafted. You can also see small pins holding the entire front part of the car.
You can remove it and it will reveal some more bare carbon fiber but also the entire front suspension. It is fully working and as close to the real thing as possible. Also note the wheel which is branded and features highly detailed brake disc, caliper and etc. Of course it's the same story with all of the wheels.
Click to go to part 2 of the review