1:24 Lamborghini Murcielago Roadster
August 29, 2018
1:24 Lamborghini Murcielago Roadster – part two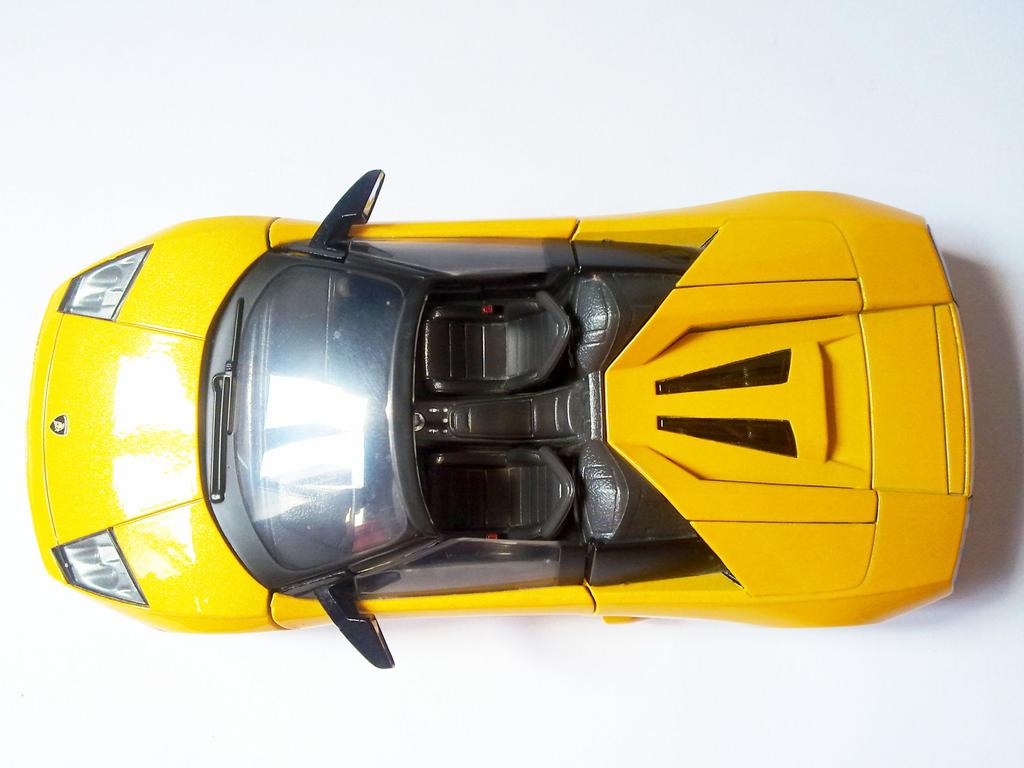 Around the back things are better. The taillights are well done and well accented. The rear grills are also looking good as long as you don't get way too close to them. I like how MotorMax have black washed the spoiler to add more depth to it.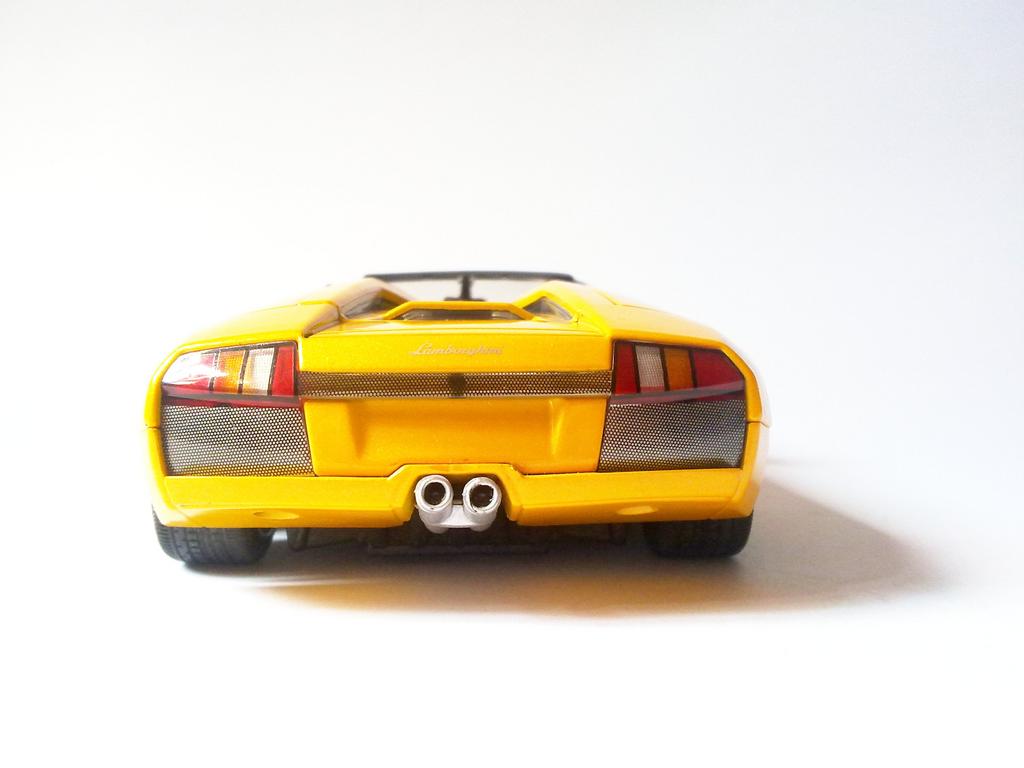 The wheels though are disappointing. The rims seem a bit too thick and are not precisely crafted. The tires are good though. MotorMax should have fixed the ride height on the front as is a bit too high in stock form.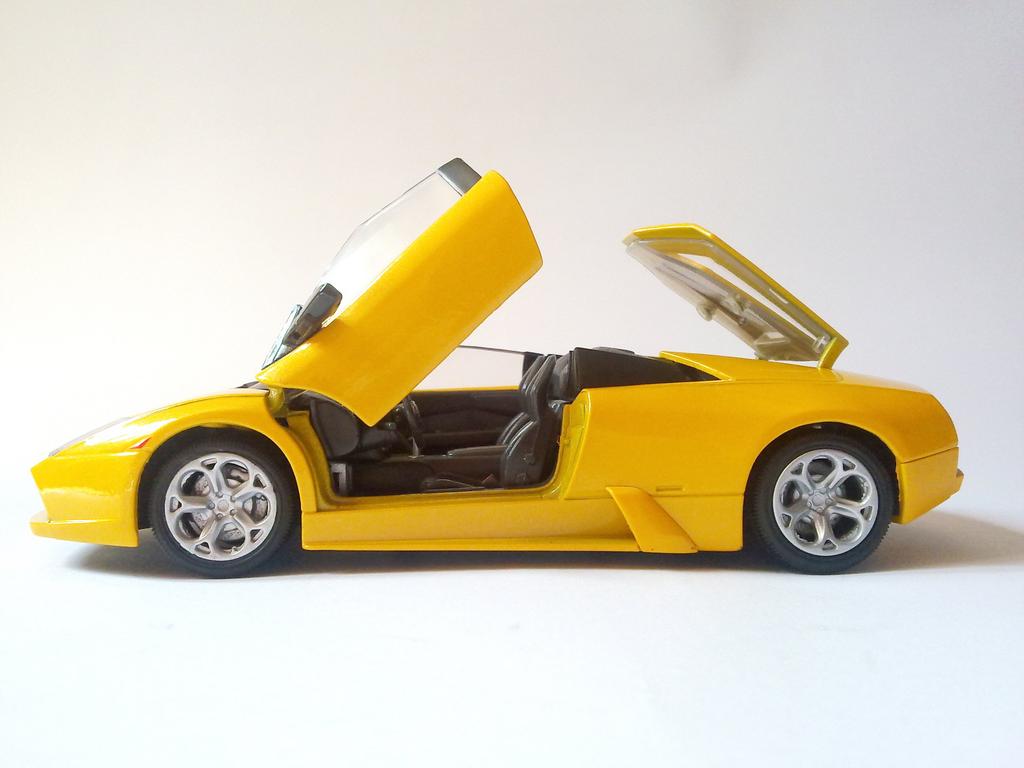 The model features opening doors and engine bay. The engine is just a plate but it is hidden behind the supporting frame so overall it doesn't spoil the look too much.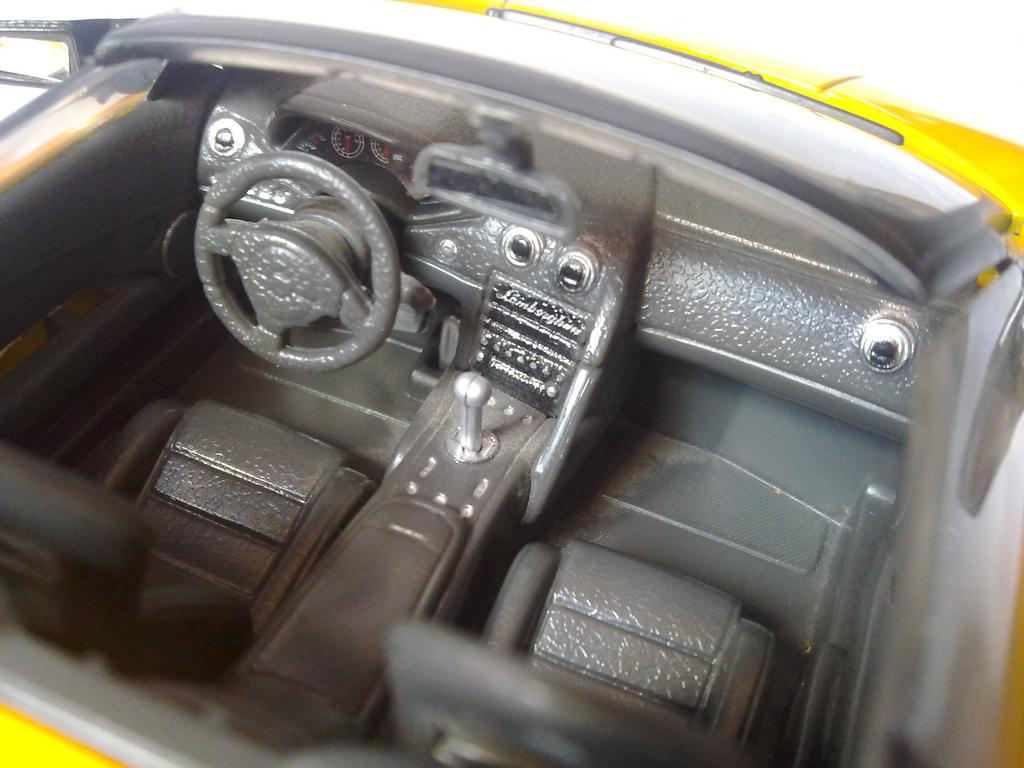 Time to take a sit in the car. The lack of roof makes exploring the interior an easy task. The seats are well modeled as is the dashboard. Sadly the dashboard, steering wheel and door panels are modeled with what appears to be leather texture. It sounds good on paper but in reality the pattern is way too big and it'd be hard to imagine the cow Lamborghini would have used if the model was close to being correct on this point.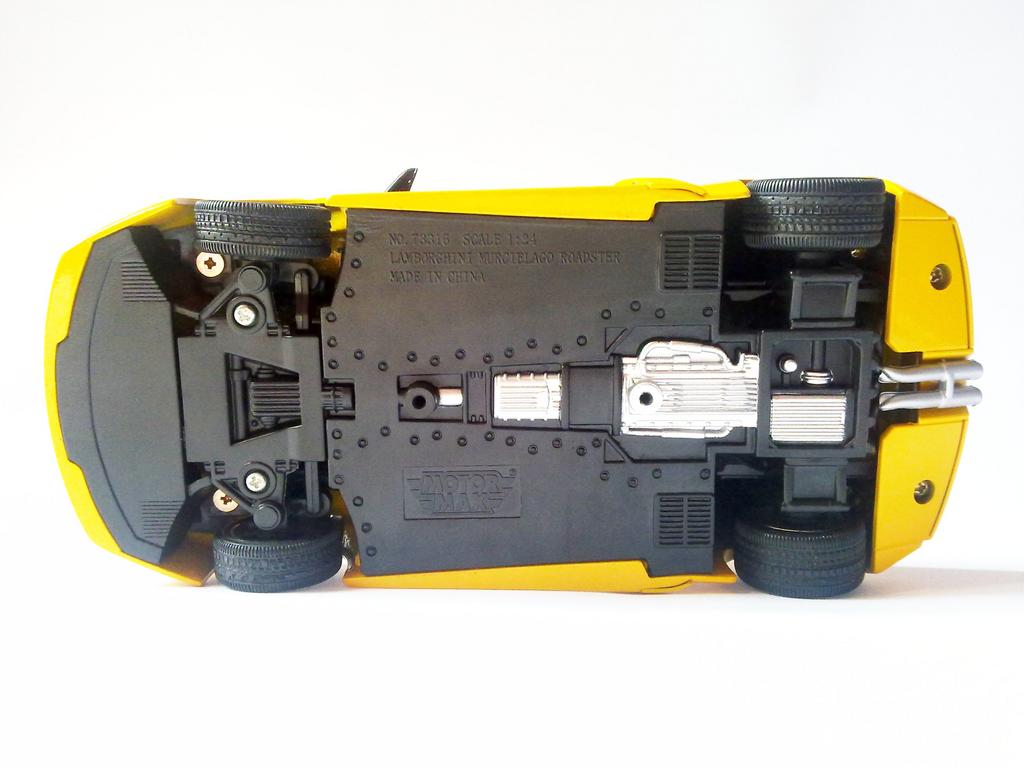 Underneath most of the things are hidden beneath panels as on the real car. Motormax have added the underside of the engine and transmission and have indented in the plate a few other basic details. Decent stuff for a budget 1:24 model.
I know there are many 1:24 collectors out there and I'm one of them. I collect 1:24 models parallel to 1:18. But the Murcielago is one of those cars that deserves a better representation in your collection. I'd recommend getting at least the 1:18 Norev LP640 model. Of, if you want a roadster – the Maisto or AUTOart version.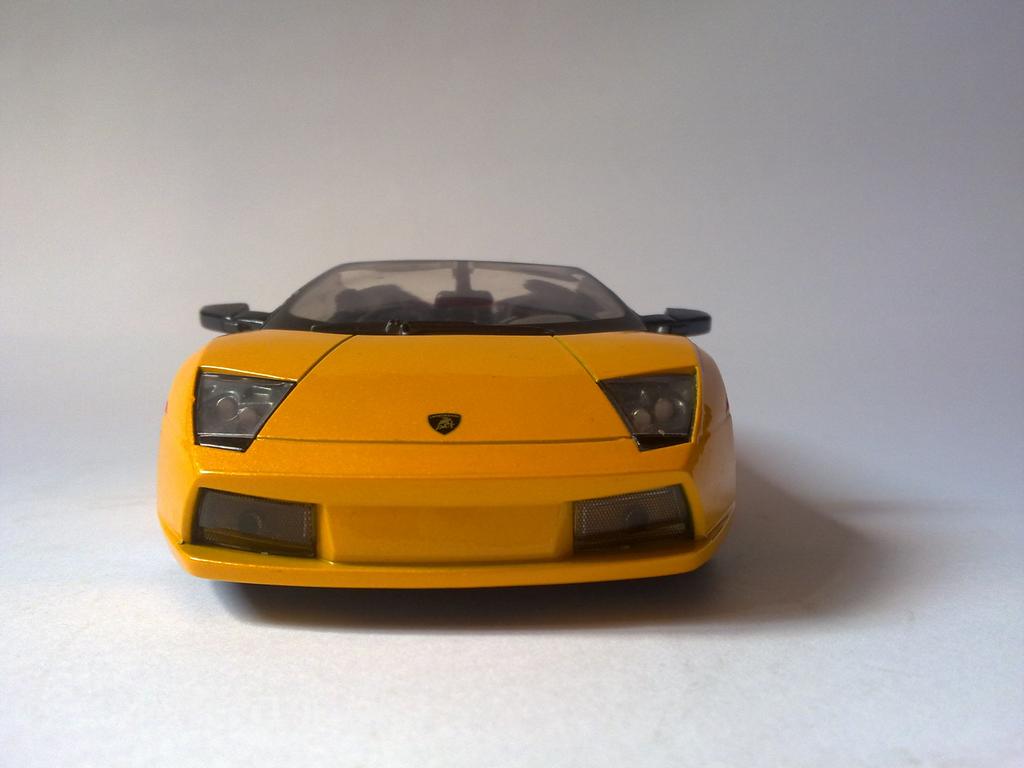 The 1:24 MotorMax version is good for a temporary substitute or for projects. Of course you can display it as-is if you wish. The beauty of the diecast hobby is that the choice is entirely yours 🙂