1:24 Lamborghini Murcielago Roadster
August 27, 2018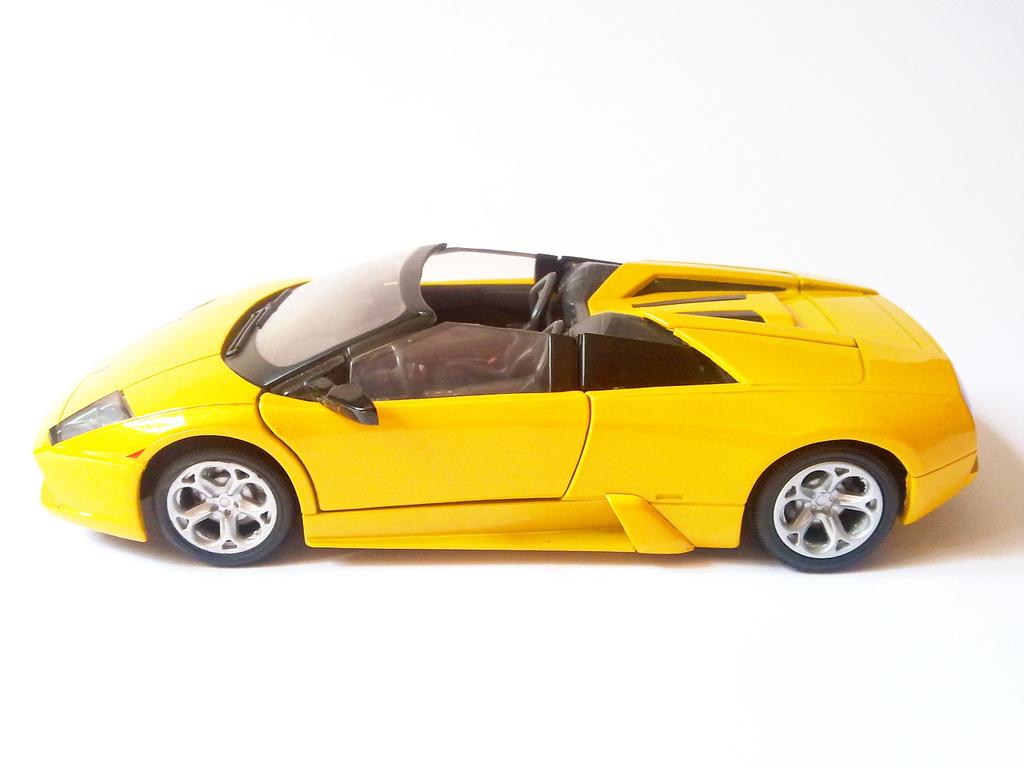 The Lamborghini Murcielago Roadster is one of the most beautiful cars, maybe ever. It is so popular that there are models of it and the coupe in every scale by dozens of manufactures. The choice is enormous so you can be sure you will find the right model for you.
Here we will take a look at the 1:24 MotorMax offering. It is priced very low and doesn't pretend to be much, but it still delivers on some key points. So overall it is worth to take a look.
But before that, let's spend a couple of minutes on the real car. The Murcielago Roadster debuted in 2004 nearly 3 years after the coupe version. It uses the same V12 engine and all-wheel drive as the coupe. The interior is a bit different with new seats and a few other small details here and there. It also has different rims that were available.
The roof is not exactly easy to put on but it works… If you don't drive past 100 mph as it has a tendency to fly off if you're going faster. But still, a roadster should be roof free as much as possible. And it will look 100 times better without the roof anyway.
Now it is time for our favorite part. The diecast meat of the issue. Today it is the 1:24 MotorMax model of the roadster. And here we go.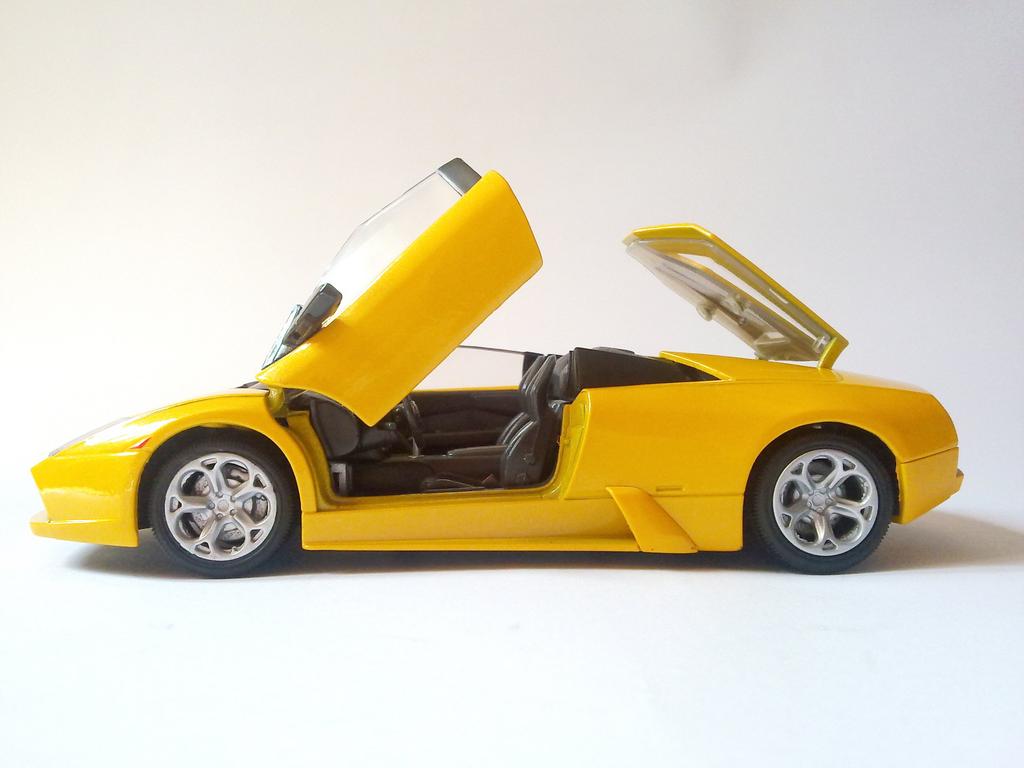 1:24 Lamborghini Murcielago Roadster Review
We start with the exterior. It is well proportioned and all of the lines and favorite forms are present. The topless form adds to the great look of the model. MotorMax have managed to capture the stance very well.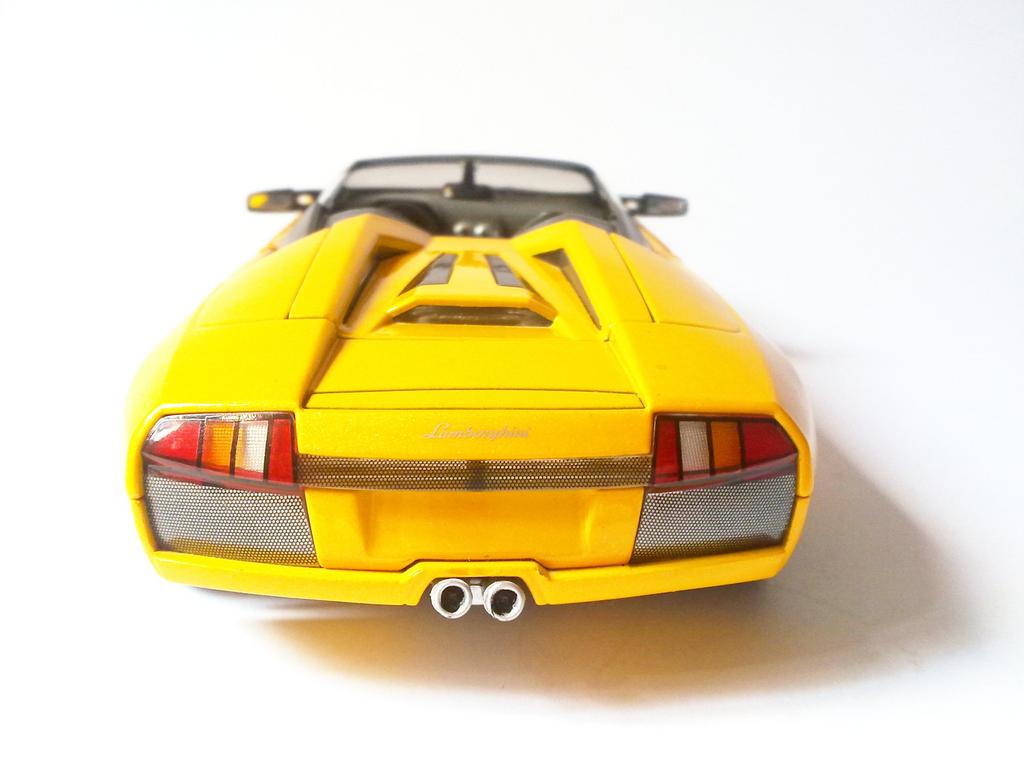 The headlights are well modeled with extra subtle details. Just don't look at them straight on. Sadly the enormous Lamborghini badge on the front is a disappointment. It is way too big and out of scale.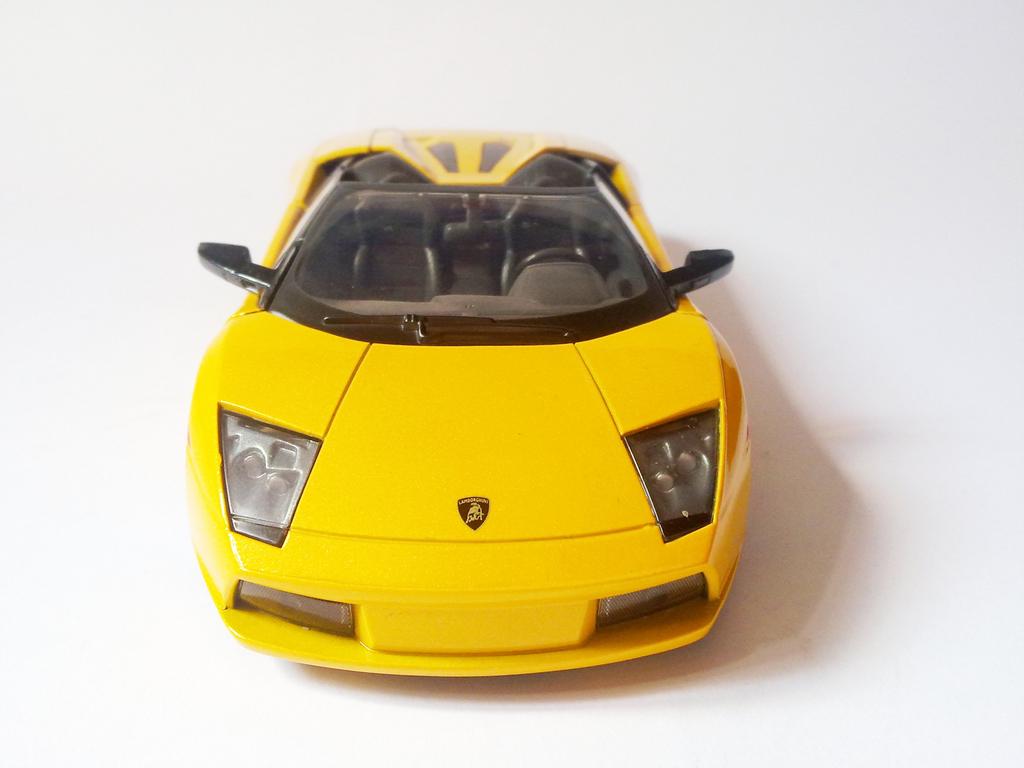 Thank you for your visit. Part two is here.