BBurago Ferrari 250 LM Review
August 20, 2018
Part one

The Bburago Ferrari 250 LM is one of the classics in 1:24th scale. The model is a wanted favorite of many collectors and with good reason. It shows that this scale can "carry" details and still be much, much cheaper than 1:18s.
But before we get into the review, we should dedicate a few seconds to the real car. The Ferrari 250 LM was intended to be a true blooded race car. It was developed in the early 1960s and made its debut at the 1963 Paris Motorshow and was available in 1964.
At first the 250 LM was used by private racer. Ferrari wanted to include it in the touring car championship but FIA denied since they were only 32 made and not 100 that were required to count the car as a production model.
The 250 LM has a 3.3 liter V12 engine developing 320 hp. It used a fully independent double wishbone suspension, 5-gear manual gearbox and disc brakes on all four wheels. The car weighed only 850 kg and managed to score quite a few victories in its prototype class. Today a good example is worth several million dollars so it's better to go for a diecast model of it.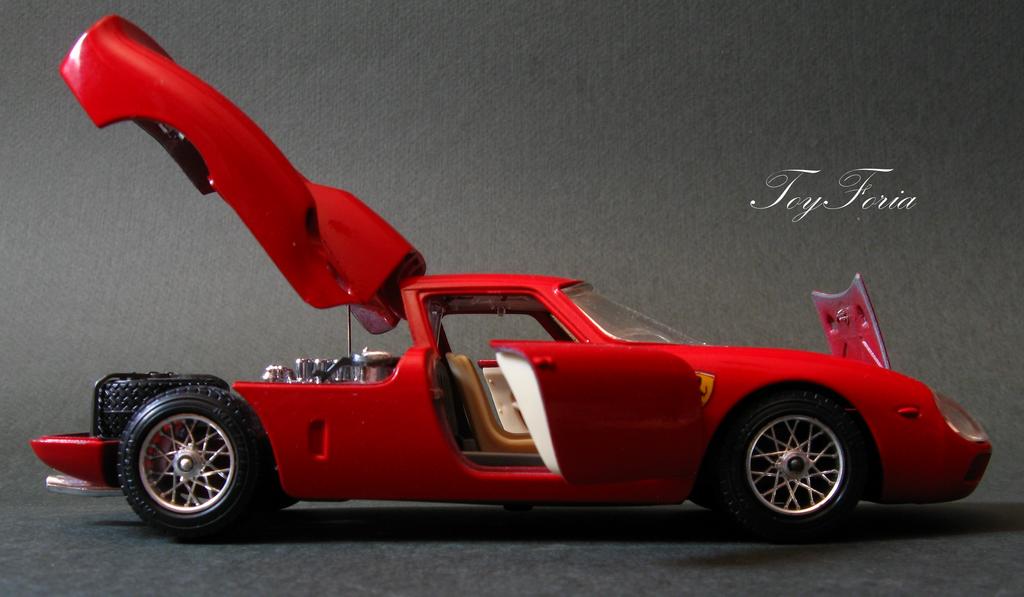 That leads us to the Bburago cast which grabs the attention at first sight. The actual dimensions of the model are a bit smaller when compared to the real car which was made with the intent to save the proportions and make it look good in the smaller scale.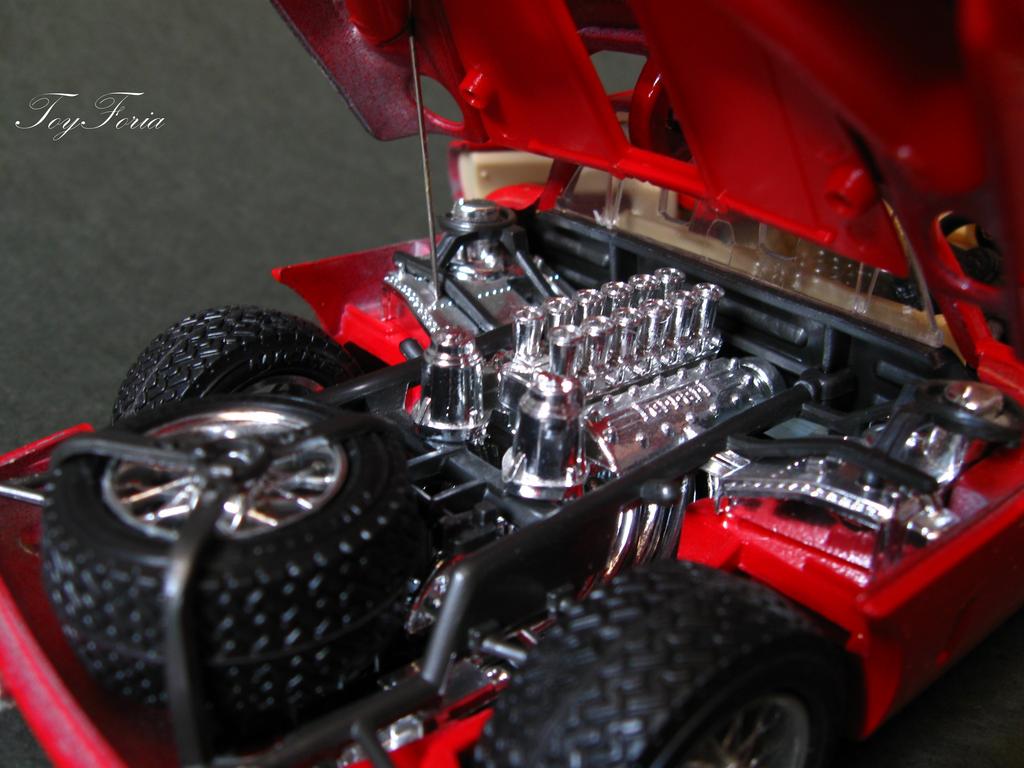 The model is quite old and a bit tough to find these days as is with the real car. See, the hobby gives you not only the pleasure of being around your favorite cars but also the challenge in finding them first.
The model has an opening trunk albeit it is more a service hatch for some components, opening doors and an opening bonnet which is a highlight in itself as it involves nearly half the car.
Sadly the panel gaps are quite big even for a 1:24 model but that's what you get with old Bburago's. The doors are on dog-leg hinges which is typical for a model of the period.
Expect a second part.