1:43 AUTOart Lamborghini Countach Preview
August 10, 2018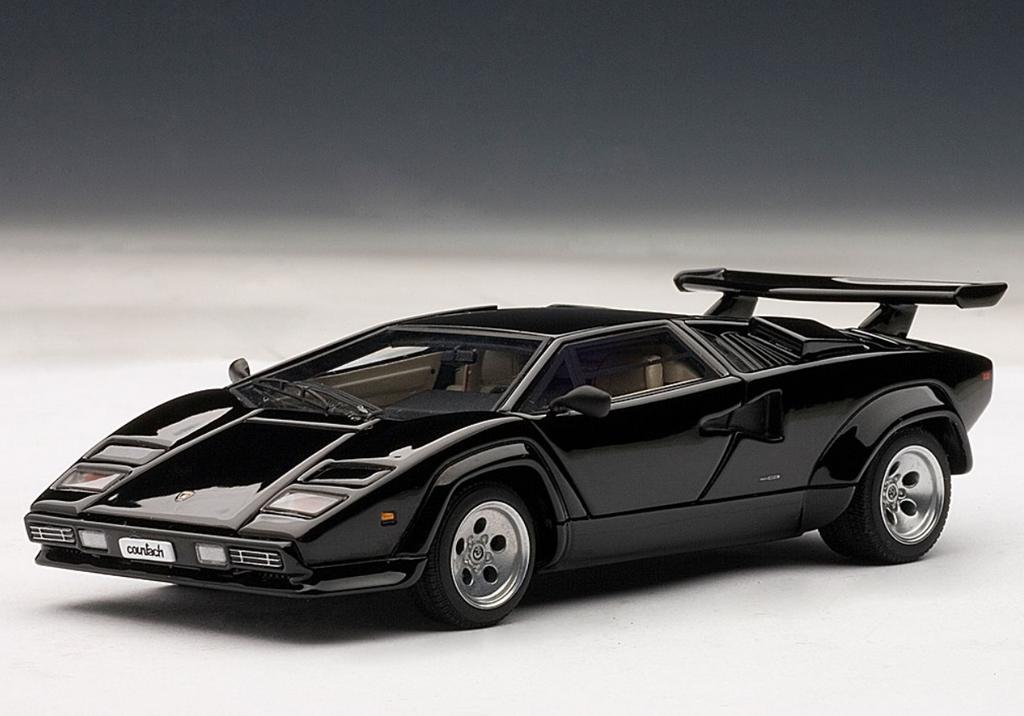 1:43 AUTOart Lamborghini Countach
The 1:43 AUTOart Lamborghini Countach is scheduled to be released soon and it will be a very interesting model. Usually 1:43 models don't offer much features but that's just something the collector has to get used to. Or is it?
You see the new 1:43 Lambo Countach by AUTOart will offer quite an impressive list of features. But before we get into it, just a few quick words about the real Countach.
Most of you, probably all of you, already know it. The name derives from on old exclamation of astonishment used by Italians when they see a beautiful woman. Now it's used when we all see this beautiful car.
The Bertone design is one of the most iconic of all time but it wasn't without flaw. It made the car notoriously hard to see out of. The mechanics were similar in their difficulty to operate.
But then again it all was washed away when you simply step out and look at the car. It was making up for all the difficulties with a feat of style and looks. A feat you can experience in every diecast scale.
And now you can get to experience even more out of the Lamborghini Countach thanks to AUTOart's new 1:43 model. Here it is.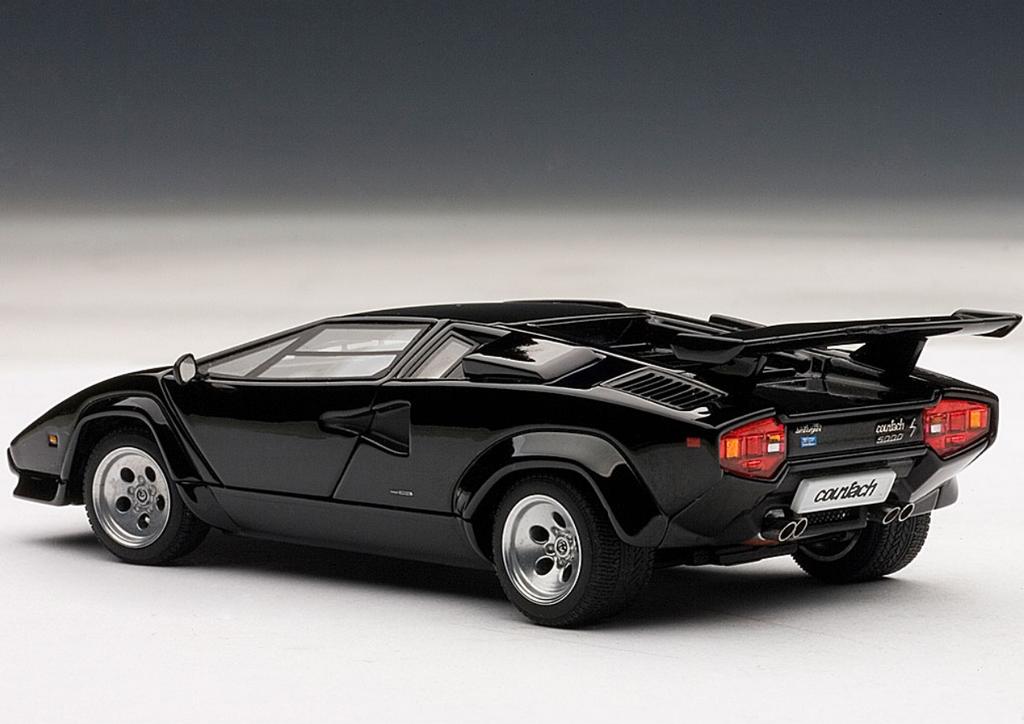 1:43 AUTOart Lamborghini Countach
The first broad look around the model is very promising. We see that it is highly detailed, well proportioned and well finished. The panel gaps are very good as is the paint finish with no orange peel or other side effects visible.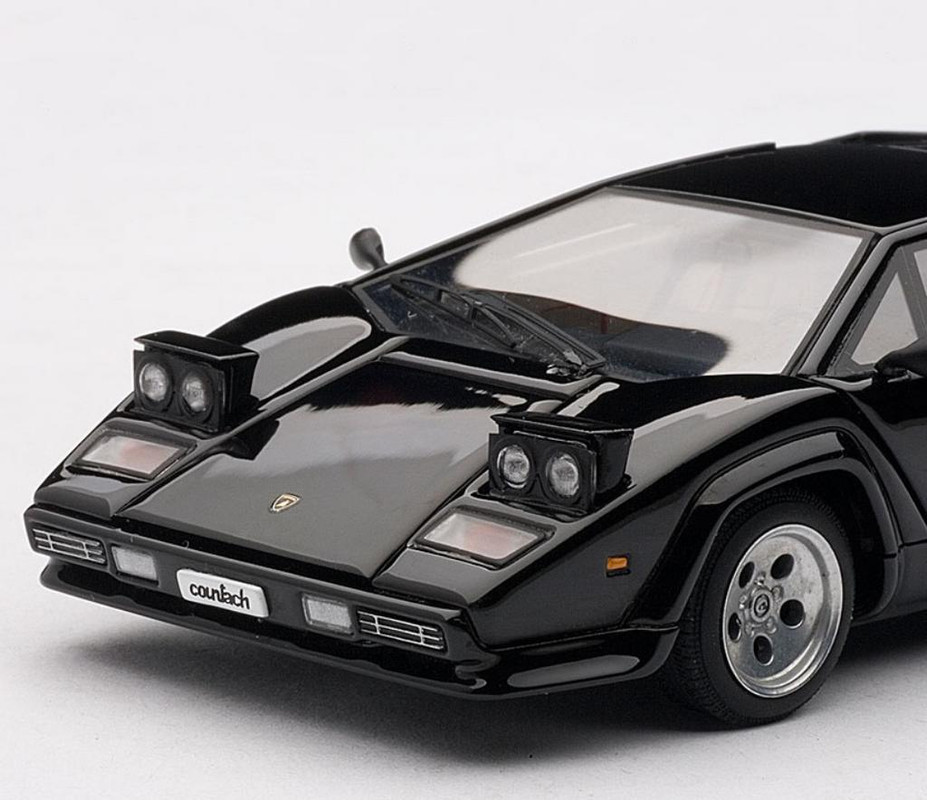 1:43 AUTOart Lamborghini Countach
If we take a more detailed look at the front we see the first new feature of the model. It has a set of popup headlights just like the real thing. The rest of the front is also nicely done with as much detail as possible.
The trunk is also opening and reveals a spare wheel and a slew of other tiny details. Keeping in mind that this is only a 1:43 model, it is impressive. And it set is apart from most other 1:43 models.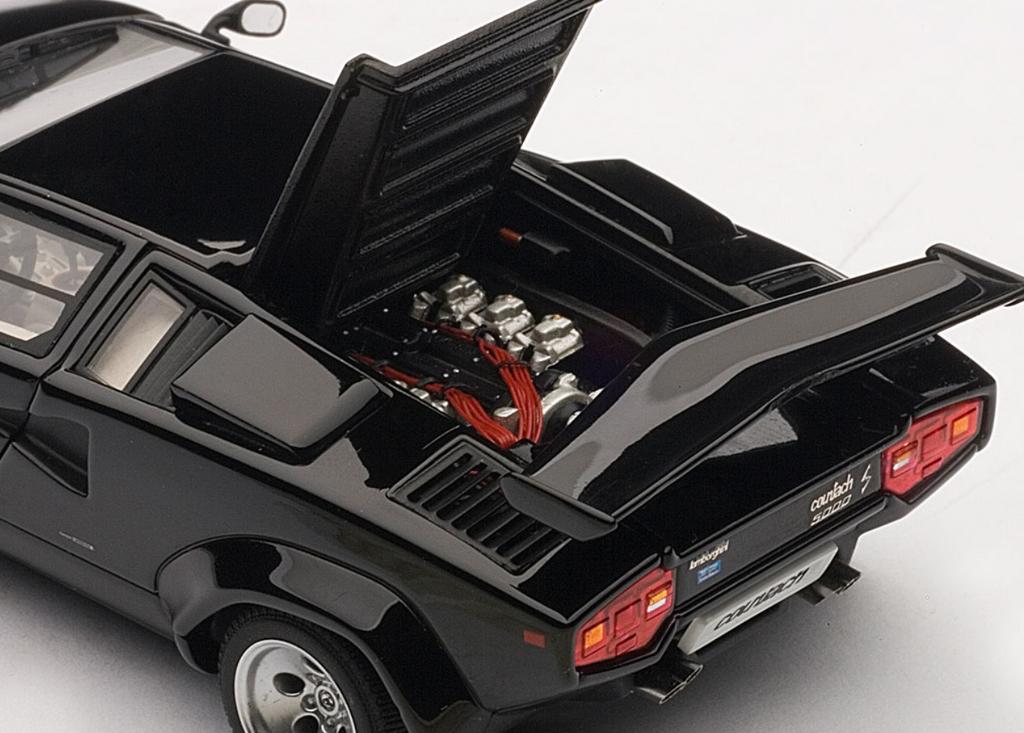 1:43 AUTOart Lamborghini Countach
Around the back it's a similar story. The massive rear wheels are correctly scaled, the taillights are well detailed and the exhaust pipes look wonderful. The grilles and spoiler are also very nice.

1:43 AUTOart Lamborghini Countach
The 1:43 AUTOart Lamborghini Countach also features an opening engine bay. And no the engine is not an ugly pressed plastic plate. It is in fact a full block with lots of details complete with wiring.
The model also features opening doors and a detailed interior. Sadly AUTOart haven't provided images of it as of yet. This is probably due to the fact that the model is still not completely finished so there will be even more improvements for the finished version.
Based on what we've seen so far though we already can't wait to check out the completed 1:43 AUTOart Lamborghini Countach.
I want to thank you for your time and for visiting us.