1:43 Road Champions Dodge Super Bee Part two
August 6, 2018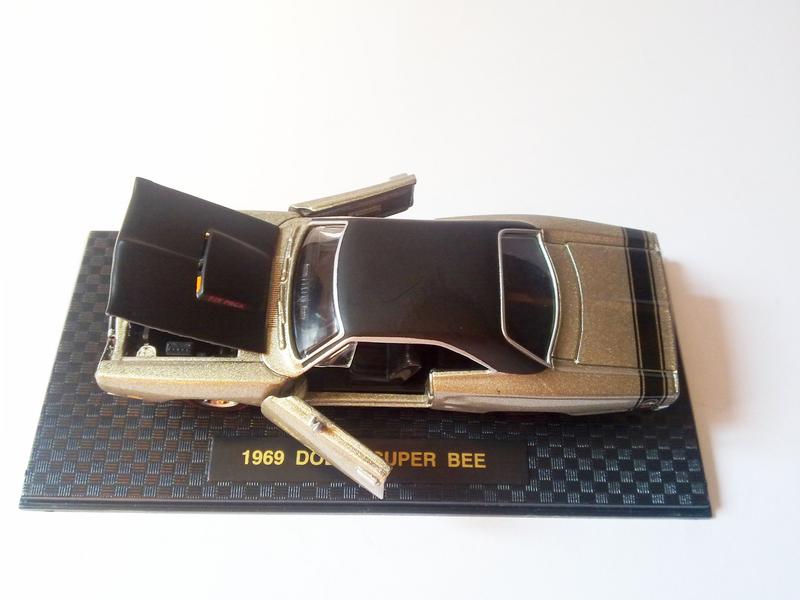 1:43 Road Champions Dodge Super Bee
And now for the model itself. Click on the images in you want to see a higher resolution version of them.
First, the exterior. Road Champs have managed to nail the dimensions of the model nearly bang on to scale with minute differences here and there. Overall the model is very accurate. The overall quality is a bit difficult to point though. There are details including some from separate parts, but the build quality is a bit rough here and there.
Road Champs have given the Super Bee opening doors (on dog-leg hinges sadly) and engine lid. The engine is quite modes but there is something there to give the impression of details.
When you open the doors they reveal a relatively decent interior with nicely modeled seats, decent dashboard. I would personally prefer to have the doors sealed and the saved expenses from it to be used for some extra details and better finish of the exterior though.
The front of the model is one of its best features. It is well proportioned and modeled. Even the headlights are separate pieces and the iconic Super Bee logo is present in a very tiny form.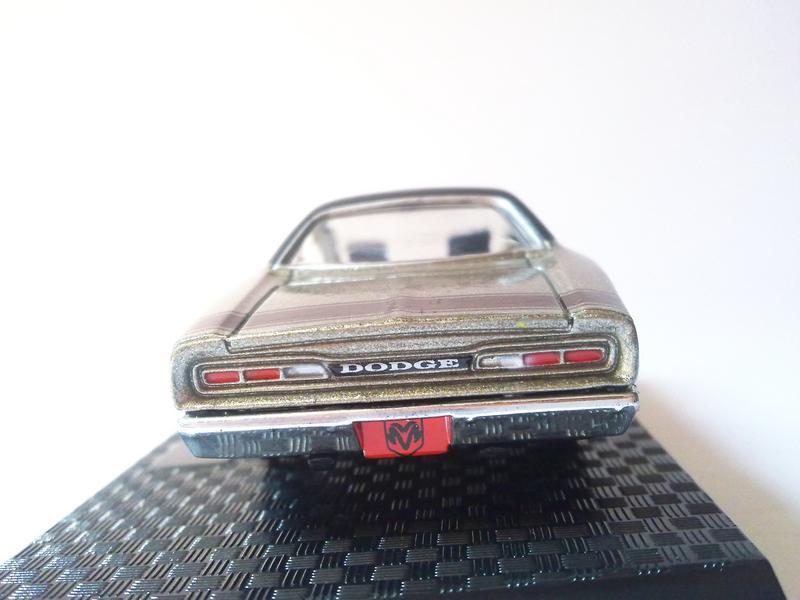 1:43 Road Champions Dodge Super Bee
Around the back is a bit more modes story. There aren't any separate pieces, just cast shapes which are painted in the appropriate colors.
The wheels are pretty decent for a model of this scale and more importantly price range. The tires feature red stripes and the rims are well cut and detailed. The wheels rotate and are fixed on axels so the front ones don't turn but that's normal for this scale.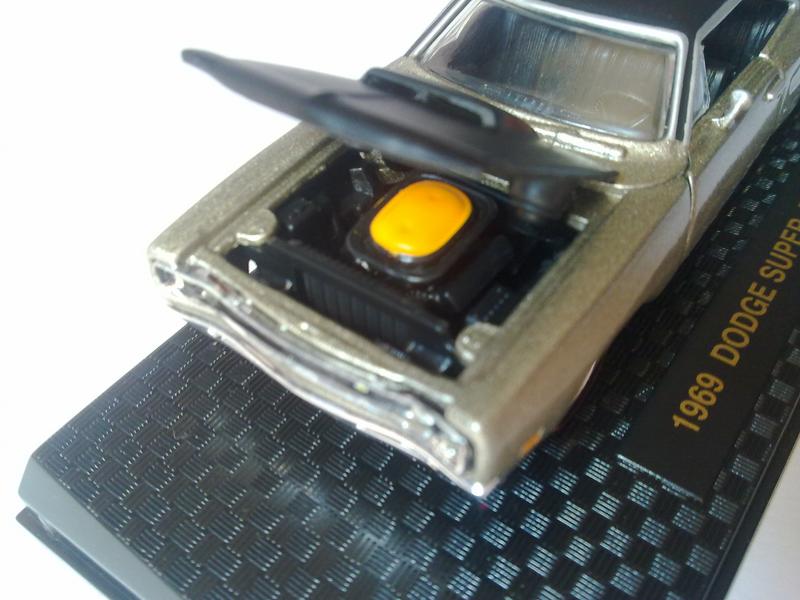 1:43 Road Champions Dodge Super Bee
Overall the 1:43 Road Champs Dodge Super Bee is a decent model. It may lack the quality of the premium ranges of the scale but then again it certainly isn't cheap on details as many 1:43 models in its price range are. If it really is a limited edition and let's not forget that it comes with a display case, it turns into one very nice model for any collector.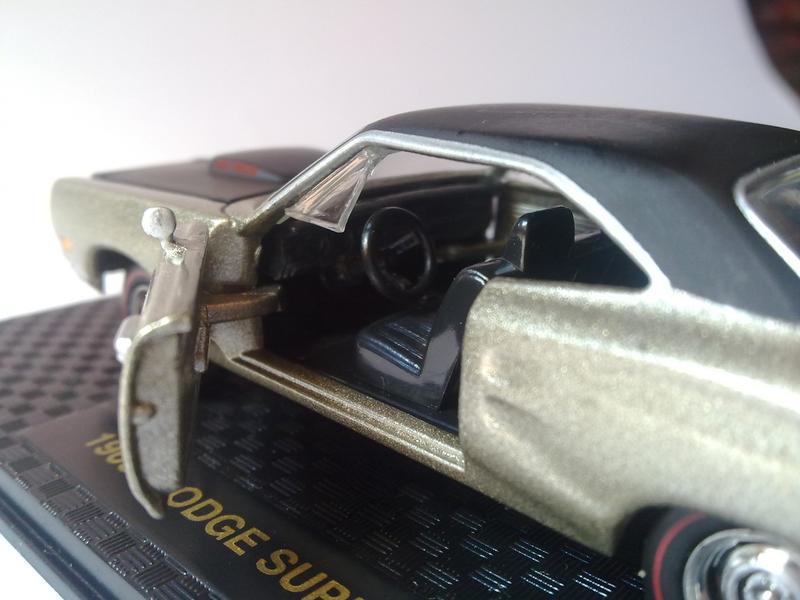 1:43 Road Champions Dodge Super Bee
I want to thank you for your time and for visiting us.