1:24 Bburago Bugatti Atlantic
July 30, 2018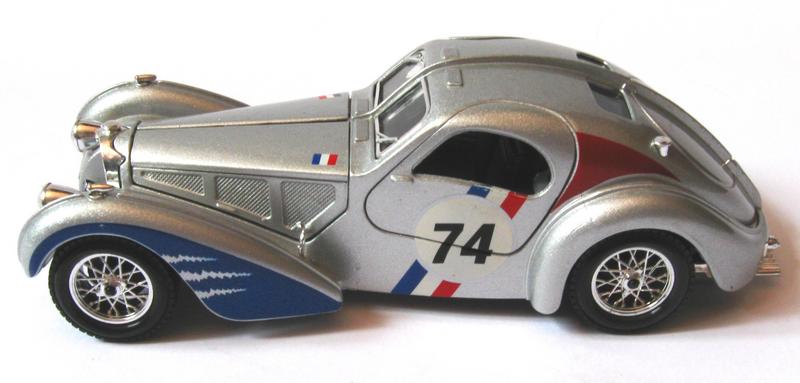 For a long time the Bugatti Atlantic didn't have a proper representation in the diecast world. One of the only ways was to get a 1:24 scale model made by Bburago. Now there's a wider selection in various scales.
Nevertheless the Bburago offering is a nice addition to any collector's 1:24 display. The model we will take a look at is one of the first Bburago made after the parent company of Maisto bought it and revived the brand. It is actually a rerelease of the normal model made in Italy with the difference that now it is made in China.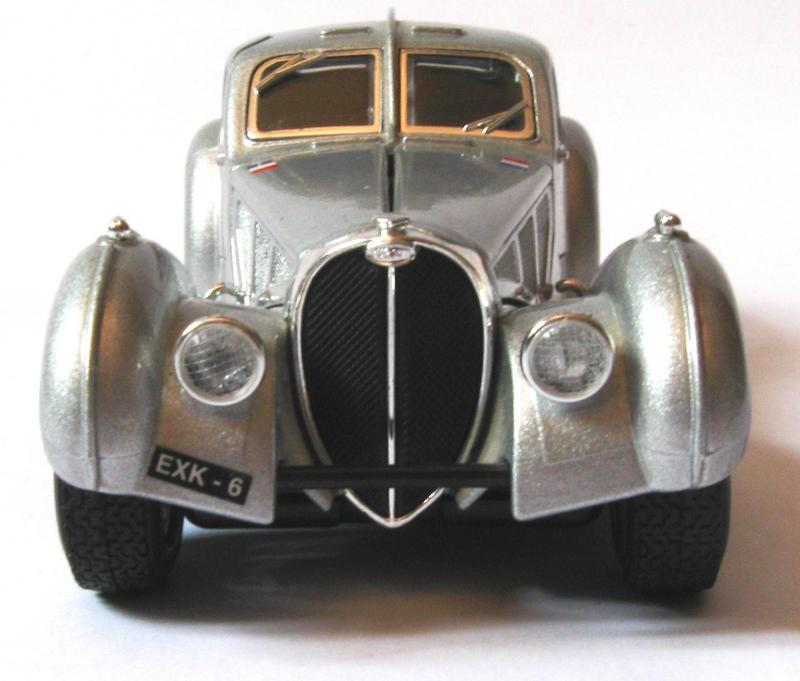 But first some details about the real car. The Bugatti Atlantic is widely regarded as one of the most beautiful cars of all time. It is based on the Type 57S and was a very limited edition. Only four cars were made. The panels were riveted on the outside, creating the signature seam and shape.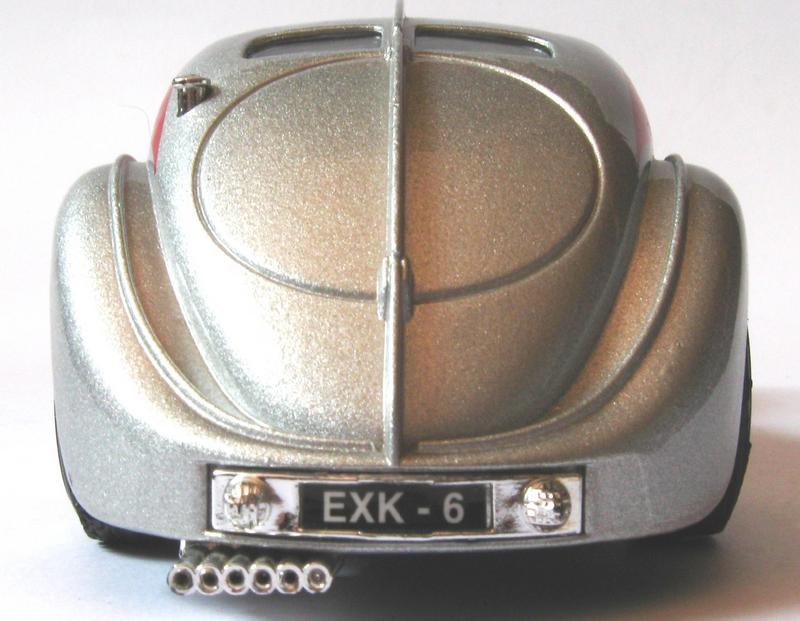 The Type 57S featured a lowered suspension, a 3.3-liter engine developing 135 hp. Later on some owners returned their cars for improvements such as adding a supercharger and upped the power to 200 hp. The top speed after improvements was 190 km/h which is pretty impressive for a car from the late 30s of the 20th Century.
Sadly today only two Atlantics exist and they're worth between $30-$40 million. So chances are most of us won't ever get to see one of them in person. This is where the diecast model of it comes in place.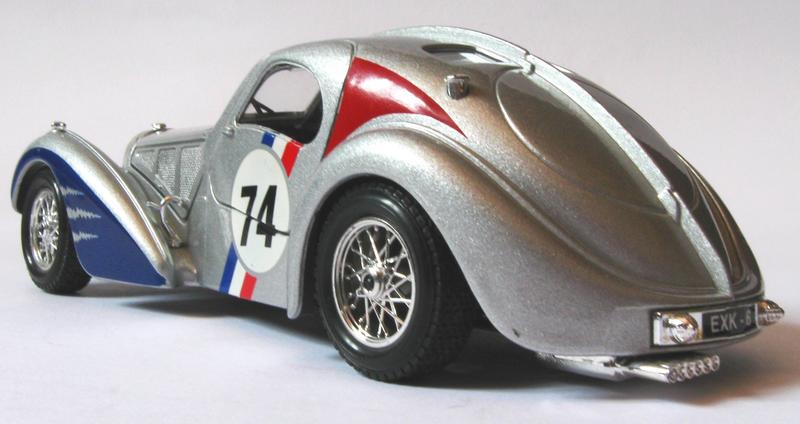 First the exterior. It is a bit rough around the edges, no getting around that. Some of the moldings of different pieces are also visible and no, they are not present on the real car sadly.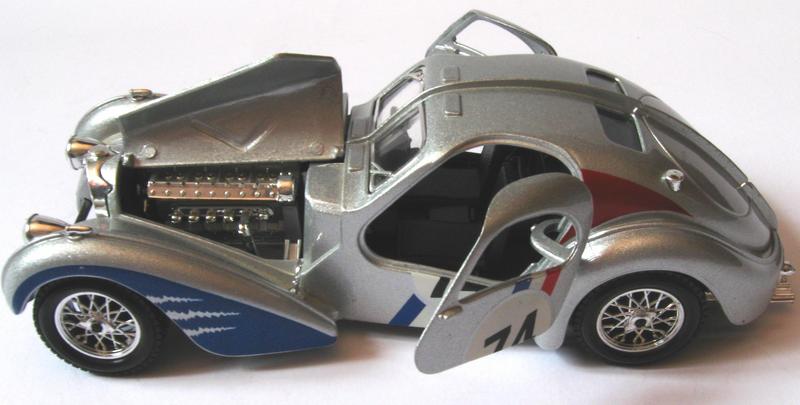 The rest of the exterior is acceptable with all of the important details present. I like the headlights and the small notches that hold the boot lids closed.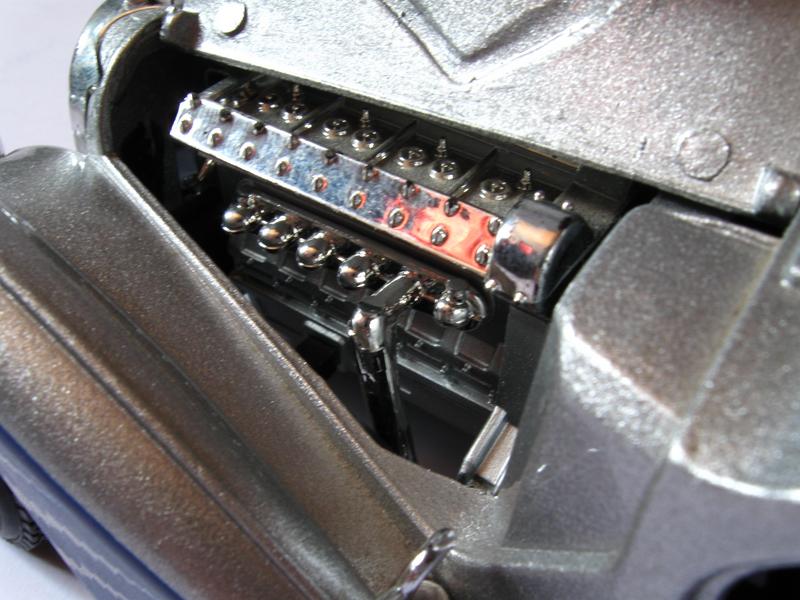 Remove them and we can open them and see the engine. Nothing much to see sadly. Just a chromed block and a few basic details.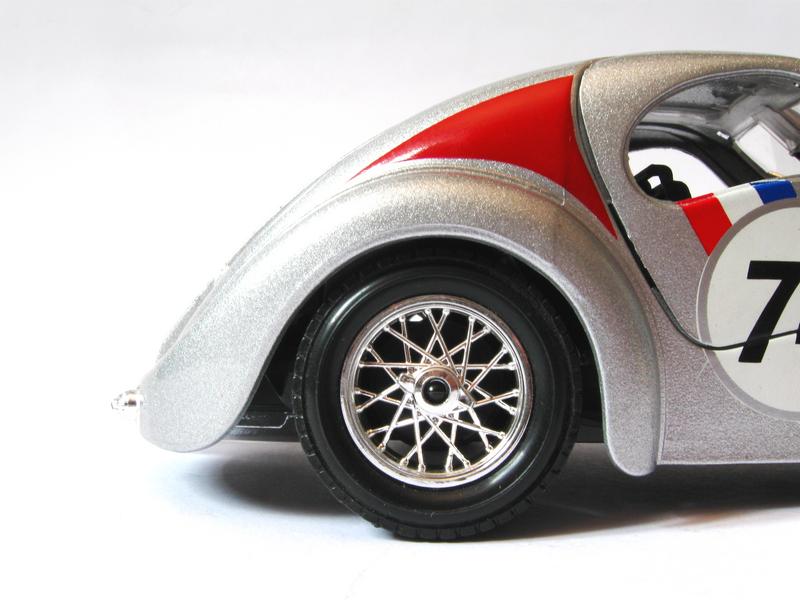 The wheels are also typical for retro Bburagos, nothing special. The front ones turn and move the steering wheel as well.
The doors open backwards in the so-called suicide fashion. Pretty nice.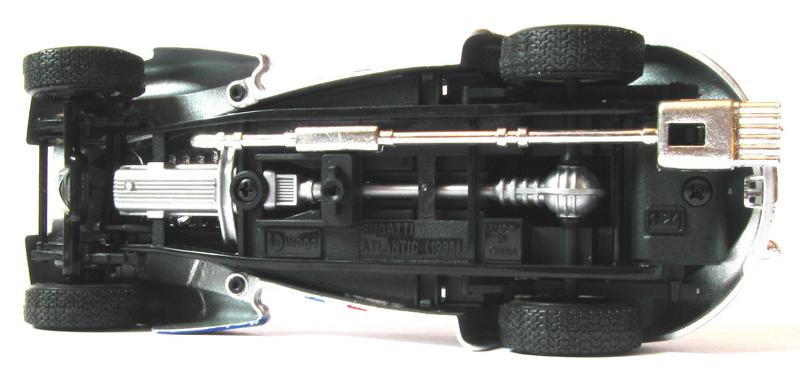 Around the back, it is all just one big solid piece. Nothing opens sadly.
The interior is also very basic. Really basic actually.
Underneath the model climbs up some points for a well done chassis and mechanical bits and pieces.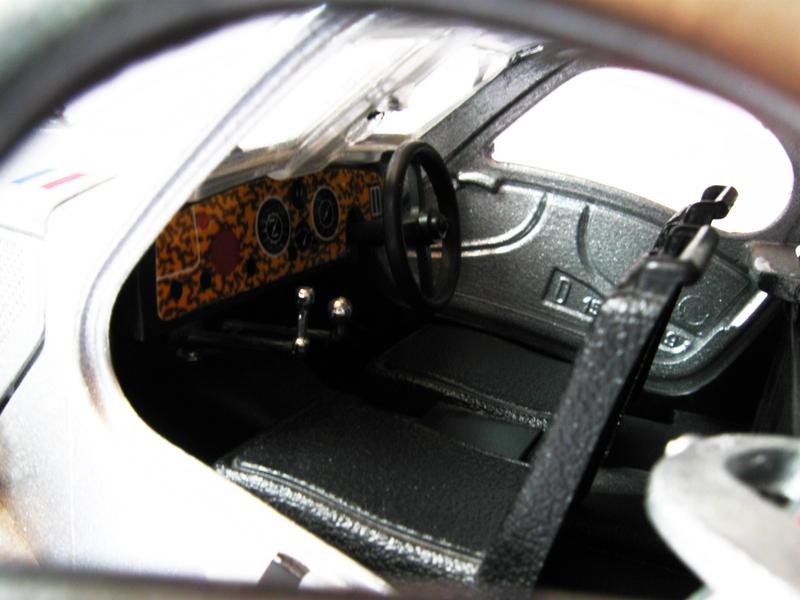 Overall the Bburago Bugatti Atlantic is pretty basic. It is good for novice collectors and if you prefer the scale, you don't have many alternatives. Well, none actually. If you want it for a project car or diorama, it is great. It'll do for getting a small diecast fix here and there as well. It won't be much pleasant if you're looking for top quality.