1:8 Amalgam Pagani Huayra Preview
July 23, 2018
Yes, you read that right, this is a preview of the 1:8 Amalgam Pagani Huayra. The model is not exactly readily available but it sure does deserve a quick look around.
The Pagani Huayra is the successor of the popular Pagani Zonda or the first model that Pagani produced and put them on the map. The car is currently ready.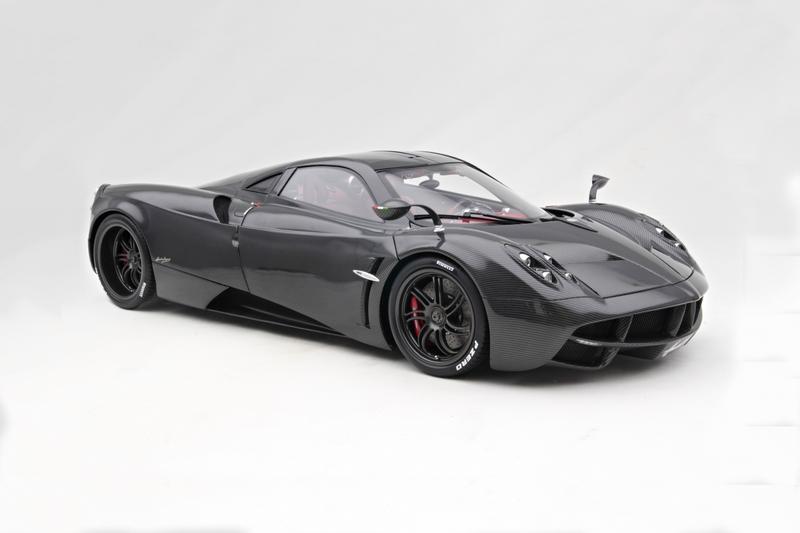 As with the Zonda, the Huayra will use an AMG developed engine. This time it is a 6-liter V12 similar to the one in the Mercedes-Benz SL65 AMG Black Series but modified to produce better results and to be more responsive.
The end result is 700+ hp and 1000 Nm of torque. The top speed is expected to be 230 mph or 370 km/h. The car keeps its rear-wheel drive layout and uses a new seven-speed sequential gearbox with a dual-disc clutch.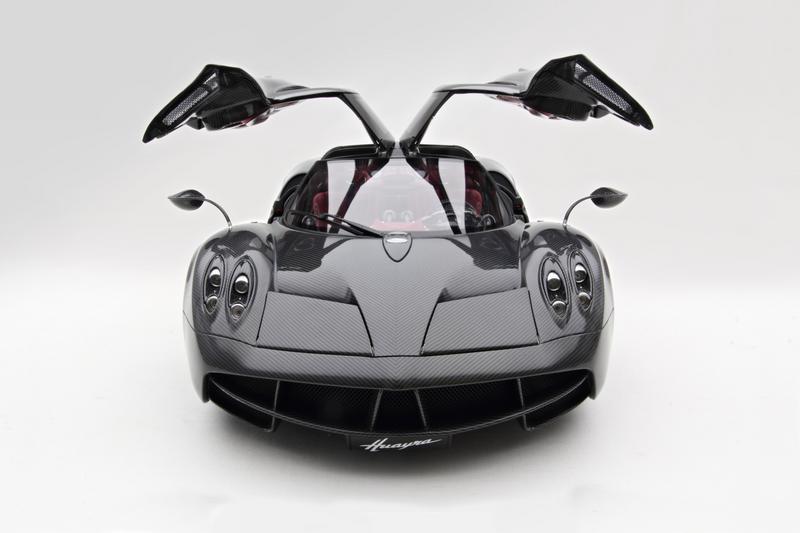 And while the performance is impressive, what really makes this car amazing is the looks. Particularly the interior although the exterior is no slouch either. This is particularly great for the lucky 199 owners of the 1:8 Amalgam Pagani Huayra. Let's check it out.
With such a huge scale you can be rest assure that absolutely everything is precise and perfectly shaped. 1:8 is difficult to put your head around but some figures will make this easy for you. The model is about 57 cm long, 25 cm wide and 15 cm high. In other words it's HUGE.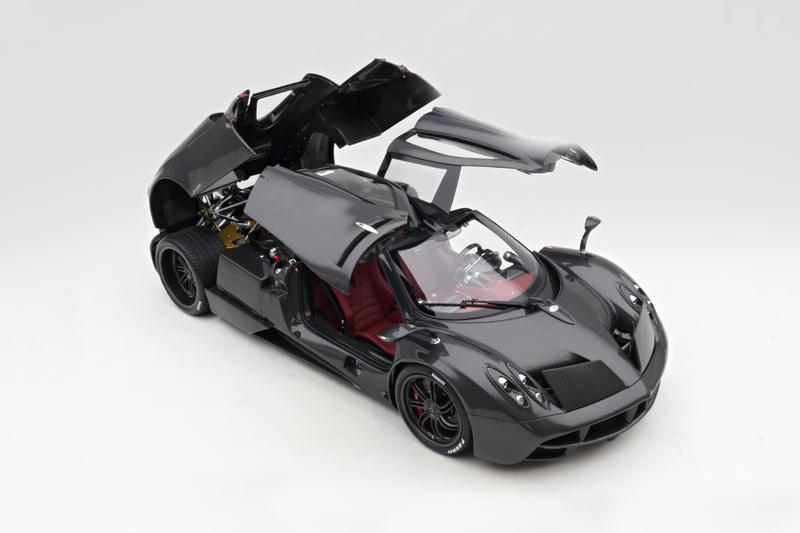 Amalgam Fine Models offers complete personalization for its models. This means you can order it in any color combination. This particular example is simply showing the bare carbon fiber pattern. Of course the model itself is not made out of carbon fiber but the pattern is so realistic it can make you think it actually is real.
Of course the wheels are incredible as are the brake discs behind them. The ride height is also spot on. The model simply looks like a real thing.
This feeling of reality is continued when you see that all panels that are opening on the real car are opening on the model as well. And they reveal even more stunning details underneath.
Check out the engine for example. Everything is as close to the real thing as possible. Each detail is crafted with care and the results are amazing. One would expect that all you need is a little gasoline and you could actually fire the engine up. Sadly you can't. Or maybe we should say "happily you can't" as the model costs £5250!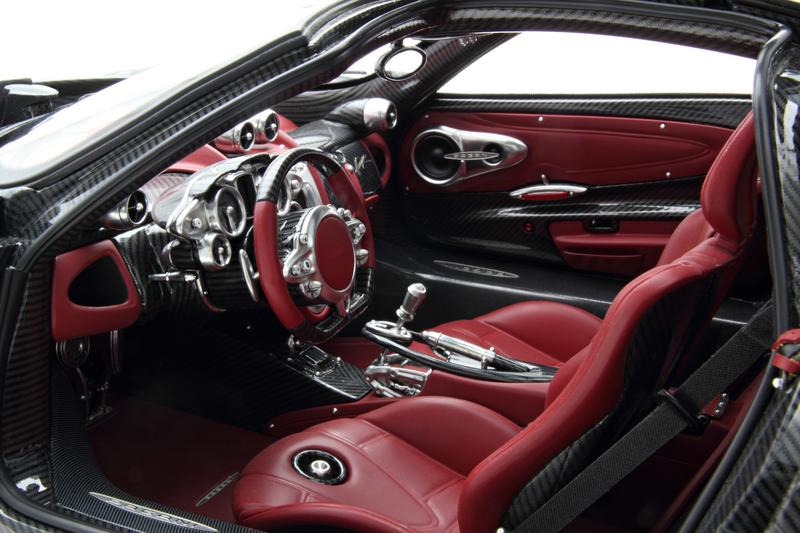 This price is actually low considering what level of quality you get. Simply check out the interior. Hey! HEY! Are you still with us? We hope that after 10 or so minutes gawking at this amazing interior, you're back. We won't say anything about it, it told the entire story much better itself.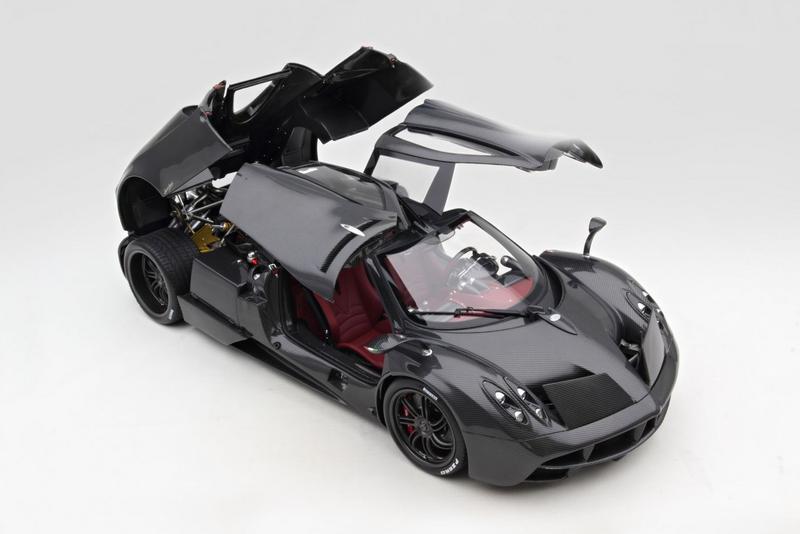 As we said earlier, this is one truly amazing model. Sure, for that price and scale it kind of has to be amazing. And it is. It's a shame only 199 1:8 Amalgam Pagani Huayra models will be made.