1:18 AUTOart Lamborghini Avendator LP700-4 Preview
July 22, 2018
The 1:18 AUTOart Lamborghini Avendator LP700-4 is due to be released in a few weeks time. AUTOart already has a few photos of the pre-production sample model out and we can see them in our preview.
The model looks quite promising, especially given that it is still a preproduction sample which means the finished one will be even more refined. It will be offered in the Millennium category of AUTOart's portfolio.
And now let's check out what the 1:18 AUTOart Lamborghini Avendator LP700-4 will offer.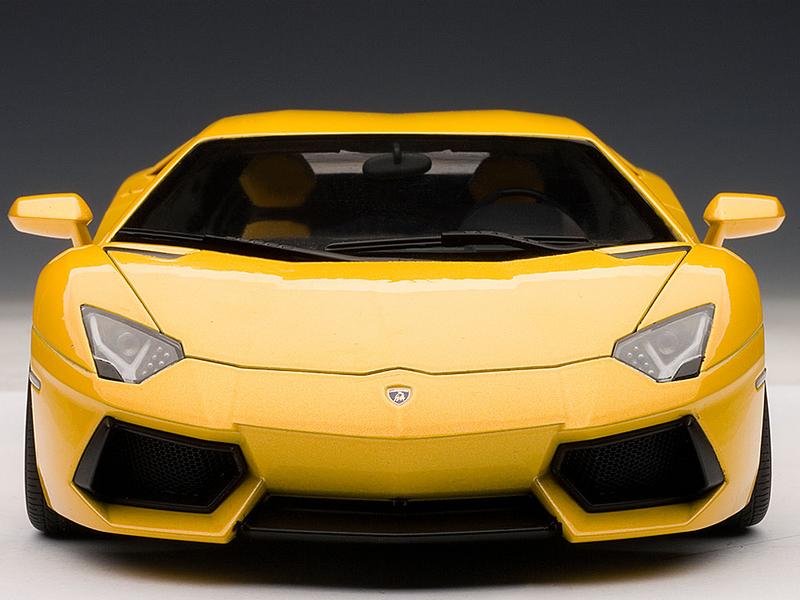 First the front. As you can see it looks fabulous. The headlights are very well done, the front grilles are real metal mesh and the overall stance of the model is spot on.
Around the back is a similar story. Real metal mesh, spot on proportions, superb looking exhaust and great taillights. So far so good.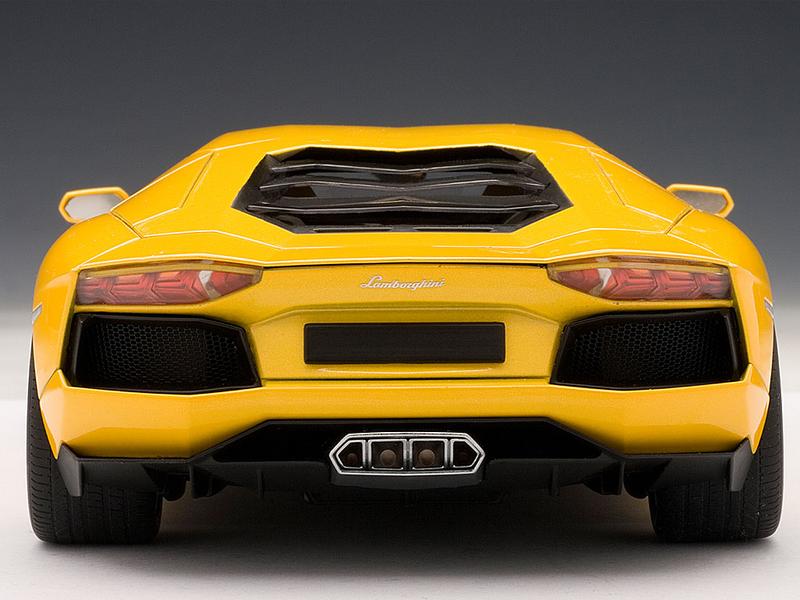 Looking the model from aside we can see that the stance and ride height are perfect. Also take a look at the wheels which are quite impressive as well. The panel gaps seem good as well even though this is a brightly colored model and they tend to look wider in brighter colors.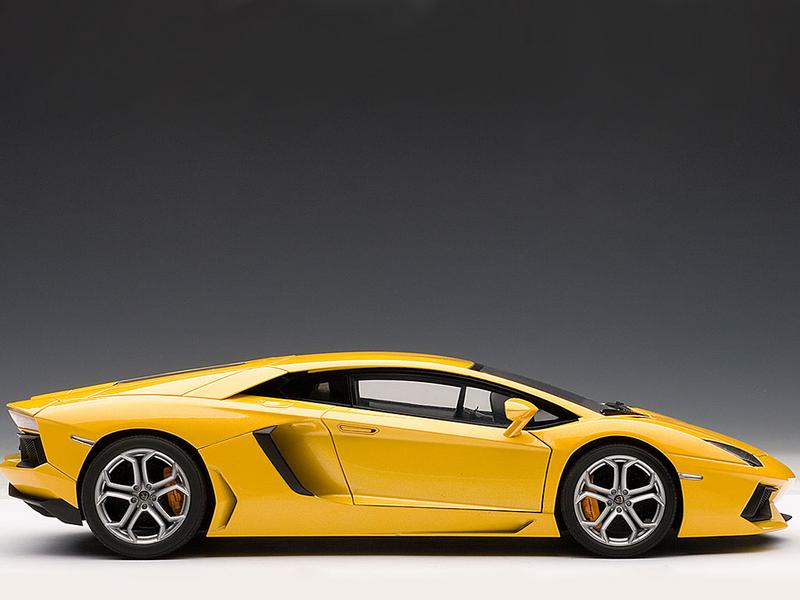 Now let's lift the doors up and take a look at the interior. Actually before we do, take a look one the left side of the picture. You can see some of the support strut for the doors, just like on the real Lamborghini Avendator. Very nice.
The interior is also quite impressive. Even the steering wheel has some real texture on its both sides and it is correctly shaped and sized. The interior is fully carpeted and the intricate dash and seats are nicely modeled.
Moving on to the engine bay. We again see the use of realistic hinges and struts for the engine cover (actually realistic hinges are used all around the model, even the trunk). The engine bay is quite interesting. You will be able to see parts of the suspension, as well as a full engine block and lots and lots of tiny details. Another thing worth noting is the working rear spoiler.
The model also features an opening trunk on the front which is also fully carpeted and on realistic hinges. The underside is a bit modes but it is such on the real car as well.
Overall the 1:18 AUTOart Lamborghini Avendator LP700-4 shapes up to be a very nice and interesting model.